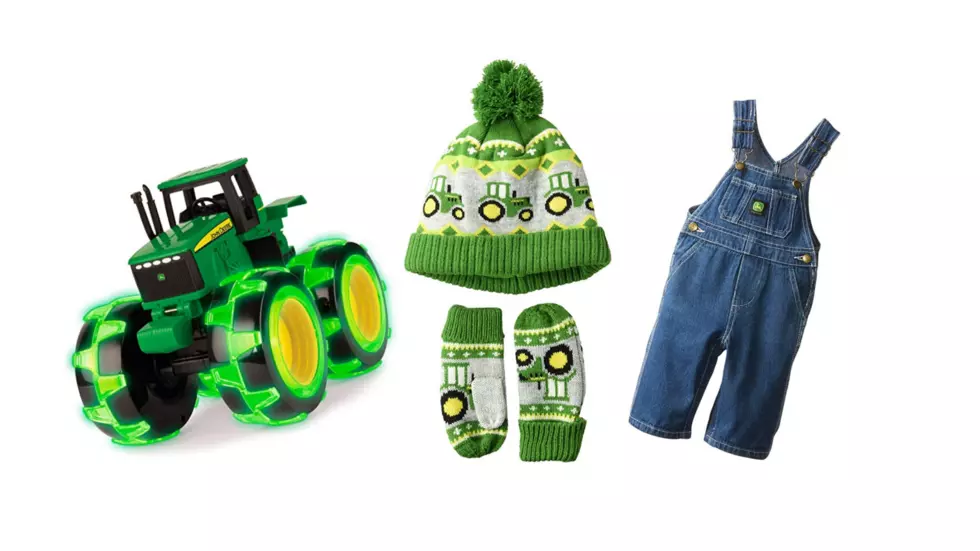 10 John Deere Kid's Items Parents Will Love
John Deere via Amazon
As Amazon Associates, we earn on qualifying purchases. 
We love our John Deere merchandise in the QC, and they have some seriously cute items for children. We picked out a few our favorites from their wide selection of kid's toys and clothing.
Perfect for a kid that can never stay clean!
This hat and glove set is just adorable.
What kid wouldn't want to drive around their own battery-powered Gator?
Did the Gator make you a bit nervous? Maybe a tricycle is more your speed!
Is there anything cuter than little baby cowboy boots?
Show some construction equipment love!
Again, little baby overalls. SO CUTE.
You've heard of RC cars, but what about an RC John Deere tractor?!
This farm toy set even has a combine!
Okay, monster trucks might be slightly cooler than tractors. But this toy has it all!