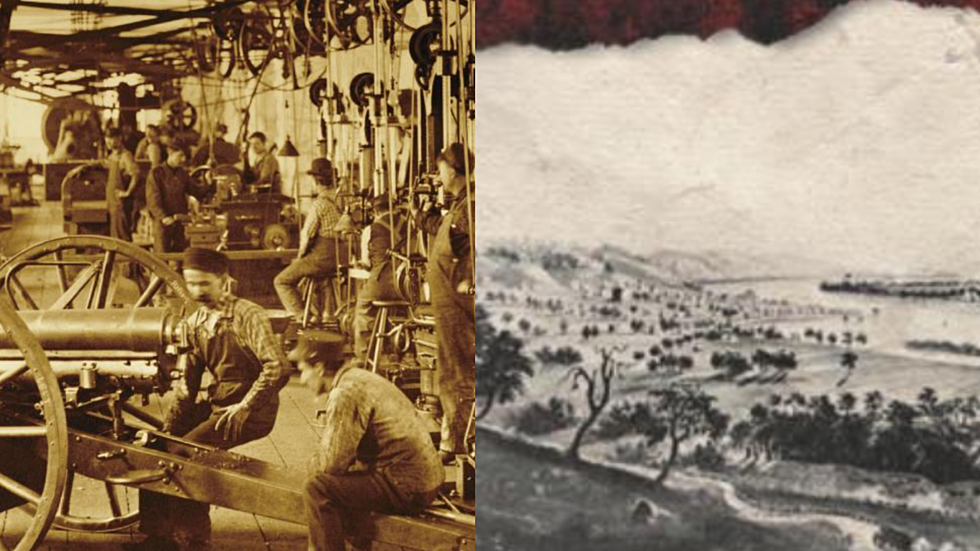 5 Books About the Quad Cities
via Amazon
As Amazon Associates, we earn on qualifying purchases.
Looking for some local QC literature? You're in the right place!
We've made a list of five books about the Quad Cities that are available on Amazon.
#5: Quad-City Memories: The Early Years
Curated by the Quad-City Times, this high-quality coffee table book features photos of the Quads from the earliest beginnings to 1939.
#4: Historic Bridges of the Quad Cities Area
Being separated by the Mississippi River, the Quad Cities wouldn't exist without bridges. While we often complain about traffic on the area's bridges, we forget they are engineering marvels.
The Arsenal is at the center of the Quad Cities, both literally and figuratively. What started out as a wooden fort is now the largest employer in the area and a critical resource for the US military.
#2: Murder & Mayhem in Scott County, Iowa
Looking for the darker side of the QC? This book recounts notable crimes in one of the area's oldest counties.
#1: Davenport: Jewel of the Mississippi 
Davenport was a major gateway to the western half of the country in the 19th century. Although the Davenport we know today is NorthPark Mall and big-box stores on Elmore Avenue, the city was once a hub of many cultures and families passing through to the West.