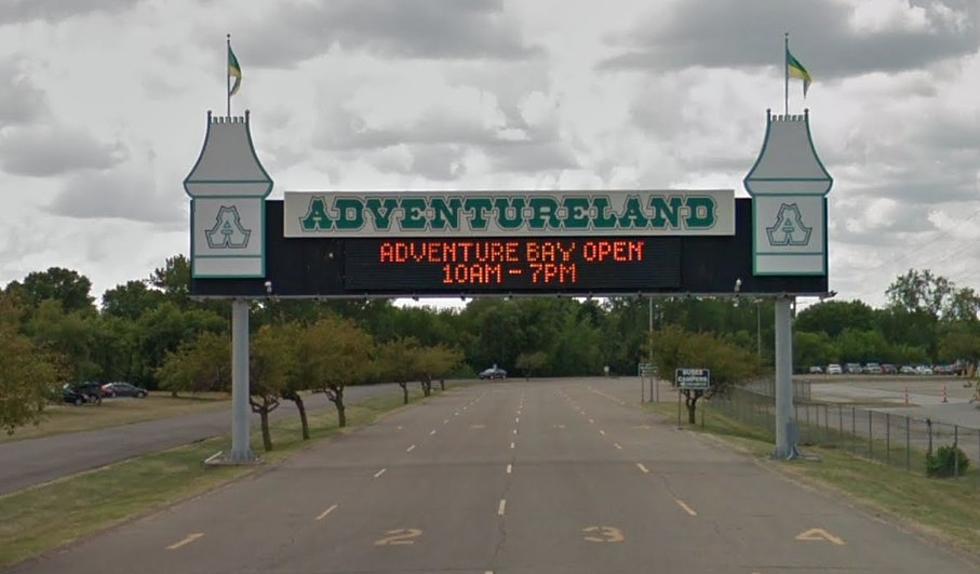 Adventureland Hiring 1,000 Employees, Also Announces Major Pay Increases
Google Maps
Adventureland Park announced today that its employees will see a substantial pay raise and the park will also begin hiring seasonal employees.
According to a release from Adventureland, their seasonal pay rates will rise as much as $4.50 per hour from last year. They want to hire over 1,000 employees too.
This comes ahead of the park's first season under new ownership.
"We have high hopes for Adventureland long-term and right now," Angie Minter, Palace Entertainment Vice President of People & Organization, told KCCI. "To create the best experience for our guests, we're not only adding nine new family-focused attractions; we are improving the pay and perks for seasonal workers who are so important to the park's success."
The pay raises are notable. Ride operator and food service positions will increase from $9.50 to $14 per hour, according to the company. Supervisor positions will increase from the same $9.50 to somewhere between $12-$15. Park services will increase from $11 to $15 and jobs for 14 and 15-year-olds will rise to $9.
Meanwhile, as for the new seasonal positions, those will serve in multiple areas of the park for its busy season.
Are you interested in working for Adventureland? The park will have a job fair on Saturday, Feb. 26 from 9:00 a.m.-1:00 p.m. It will be in Adventureland Inn's Iowa Ballroom.
The park has gone through some recent shifts. In late December, Palace Entertainment bought Adventureland Park from the Krantz family. The park has been busy in the offseason. They removed 3 attractions and are working to install 10 new ones.
Chill Out With These Tips for Self Care Szn in the QC
Stressed? A lot of Americans are! The Quad Cities offer plenty of options to help you unwind. Here are some of the ones I've visited!
Relax in this Iowa AirBnB With Heated Indoor Swimming Pool
This amazing Airbnb is located in central Iowa within a 3-hour drive from the Quad Cities. Its beautiful location is reason enough to pack up the family and get away for a while, but what makes this property even more special is that inside you'll find your very own indoor heated pool.