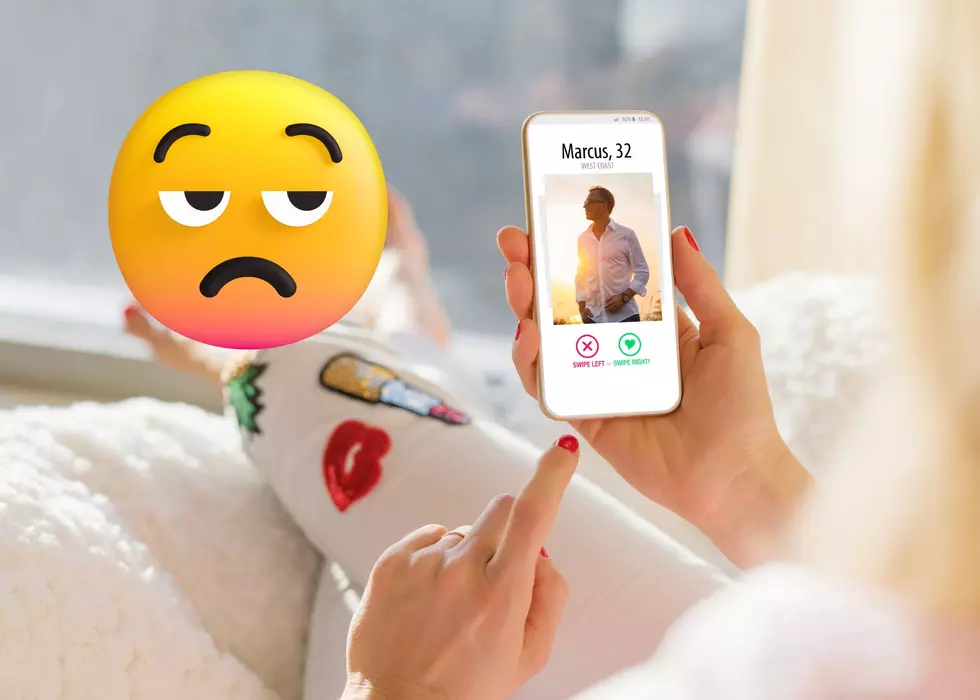 Illinois, Stop Doing These Weird Things on Dating Apps Right Now
Canva
The dating world is a mess and the apparent lack of originality could be one reason why.
Hello world, I'm Sarah, a single cat mom who rejoined the world of dating apps about a month ago. As I've been swiping through the men's profiles that pop up, it's so clear that there are just some patterns that prove that people get lazy when creating these things.
Nothing will make me click the 'x' faster than a lack of creativity so let's review my advice of what not to put on a dating profile if you want a date for Valentine's Day.
5. Saying anything about pineapples on pizza
I really don't care where you stand on pineapples on pizza, it's not a "hot take" at this point and it's not one I care to explore.
If the most interesting controversial opinion you can come up with involves pineapples on pizza, pick a different prompt question.
4. Lying About Age/Height
I have my settings set to find men older than I am and the profile of someone who claimed to be in his 30's popped up. He looked like a teen and his favorite food was listed as chicken tenders. Seriously?
Every girl has gone on a date with a man who has lied about his height. I went out with a guy recently who said he was 5'11" and unless I grew a few inches, I'm not sure that's the case. Literally, just say your actual height and age.
3. It's All Group Pictures
Don't do this to me. Don't make me guess which one you are out of a group of people. It's fine to have the pics of you in a wedding party on your profile to show you clean up well but please include at least one snapshot of just yourself.
2. Small Talk
Small talk is why I turned off dating app notifications on my phone. Ask about the backstory of one of my pictures or my prompts. That's why they're there. Anything super forward or just the awful "hey" isn't worth my time.
1. Pictures With Fish
I don't think I need to explain this cliche.
Honesty and creativity are what bring the zest to a dating profile. That's why you reach out to someone, because you're curious to know more! Double-check your dating profiles and make sure they reflect you well.
Join B100 At This Brand New, 5-Star, Adult-Only Resort In Mexico
100 Interesting Facts About The Quad Cities You May Or May Not Know
The Quad Cities is filled with a very rich history. From inventions to crossing the Mississippi River, to American Presidents and Walt Disney, there are many facts about the Quad Cities that many people do not know. While there are many more stories and facts to share about the Quad Cities, you'll find in these 100 facts that all roads, somehow, lead back to the Quad Cities.