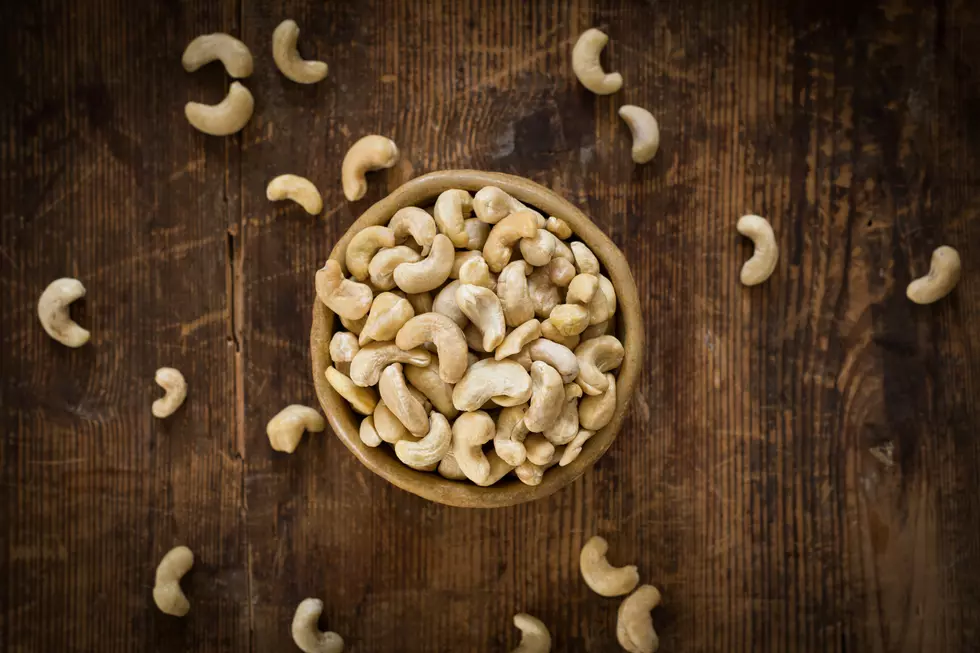 Iowa and Illinois Aldi Stores Recall Cashews
Getty Images/iStockphoto
If you have recently purchased cashews at Aldi, you might want to check the UPC number. Southern Grove Cashew Halves and Pieces with sea salt have been recalled by Star Snacks Co. as they may contain shards of glass.
According to ksdk.com, cashews with the UPC code 041498179366, and best-by dates of 11/27/18 and 11/28/18 printed on the bottom of the can should not be consumed.
No injuries have occurred as a result of the glass pieces, but consumers should still be aware that the nuts could be hazardous. The cashews were distributed to Aldi stores in Illinois and Missouri, however many other states are listed under the recall, including Iowa, Indiana, Michigan, and Minnesota.
If you suspect that your cashews are contaminated, return them to Aldi for a full refund. Consumers with questions can contact Star Snacks by phone at 201-882-4593 or email RecallFEQ01@gmail.com
See the full list of states where Southern Grove cashews have been recalled here.