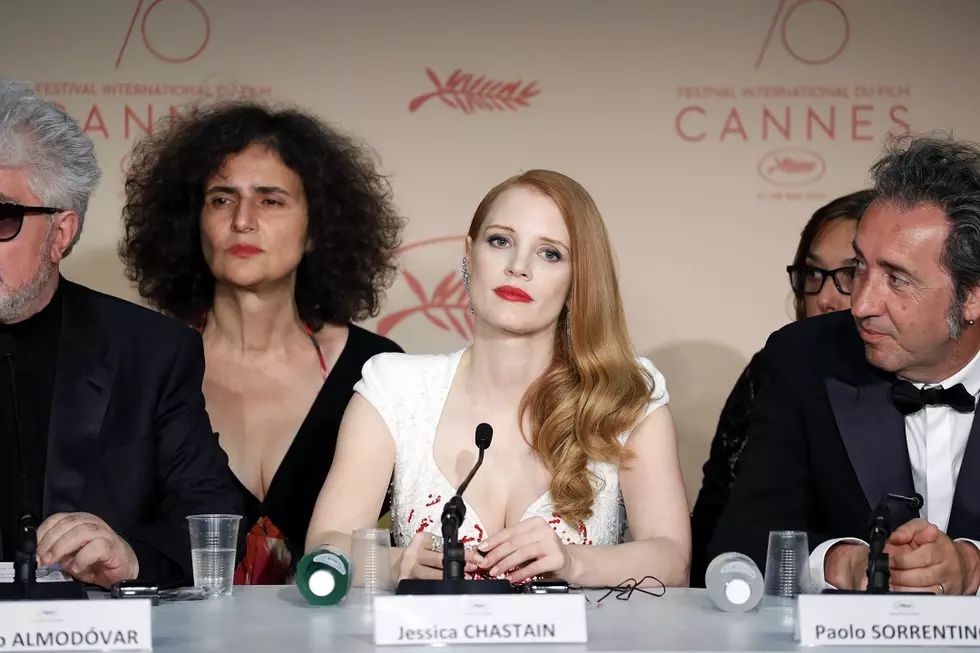 Jessica Chastain Calls Out Cannes Films for 'Disturbing' Female Portrayals
Andreas Rentz, Getty Images
Jessica Chastain, a Variety 2017 Power of Women honoree, is once again championing females, this time at the Cannes Film Festival. During the jury press conference, the Miss Sloane and The Zookeeper's Wife actress said it was "disturbing" to see way the world views women through the lens of female film characters.
"I do believe that if you have female storytelling, you also have more authentic female characters," Chastain said.
Chastain explained that among the 20 films she viewed in a 10-day period as a Cannes jury member, there were only a few exceptions to her surprised observation about how women are portrayed on screen.
In now-viral clip, Chastain makes clear exactly what sort of representation she wants to see in film.
female
storytellers, we will have more of the women that I recognize in my day-to-day life: ones that are proactive, have their own agencies, don't just react to the men around them. They have their own point of view," Chastain concluded.
Celebrities Who Supported Hillary Clinton For President: