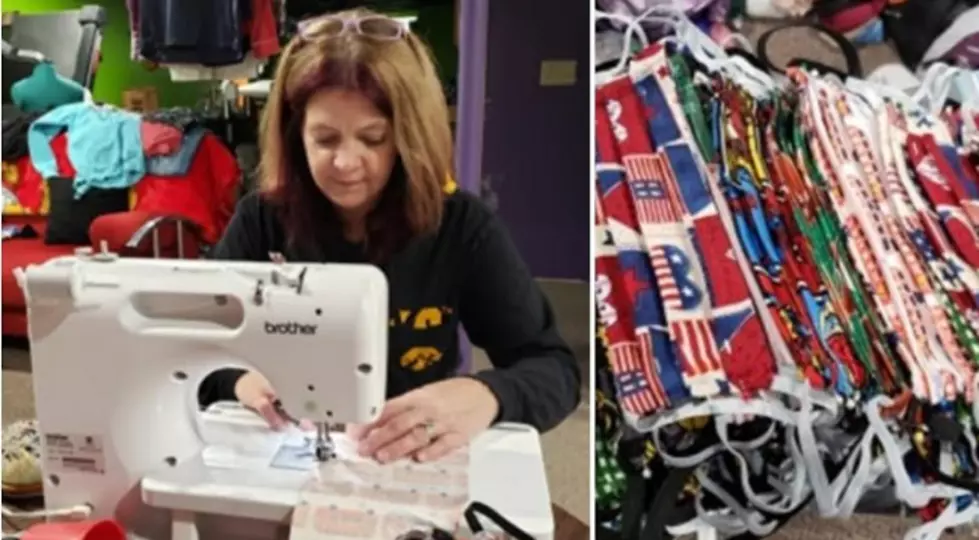 Local Woman Stitching Masks to Donate to Healthcare Workers
Townsquare Media
Sandi Fink of Stitches by Sandi in Bettendorf has been spending her days making medical masks for healthcare workers in our area, and doesn't plan on stopping anytime soon. All she asks is for some fabric for her to continue being able to make these masks readily available.
Sandi makes the masks in her downtime while providing childcare services during the day. She told me that:
I have made over 400 and as of today, and I have a request for about 250 plus more. I am not charging for them, but people insist so I have said donate what you want or give a Joann Fabric gift card so I can purchase more supplies. I am still doing child care because I have families still working so I cut fabric out at nap time and sew all night everyday. Weekends, its all day. I just am trying to help my community be safer. I have nursing homes, plasma office and Handicapped Development Center that I have provided for and the list goes on. 
Enter your number to get our free mobile app