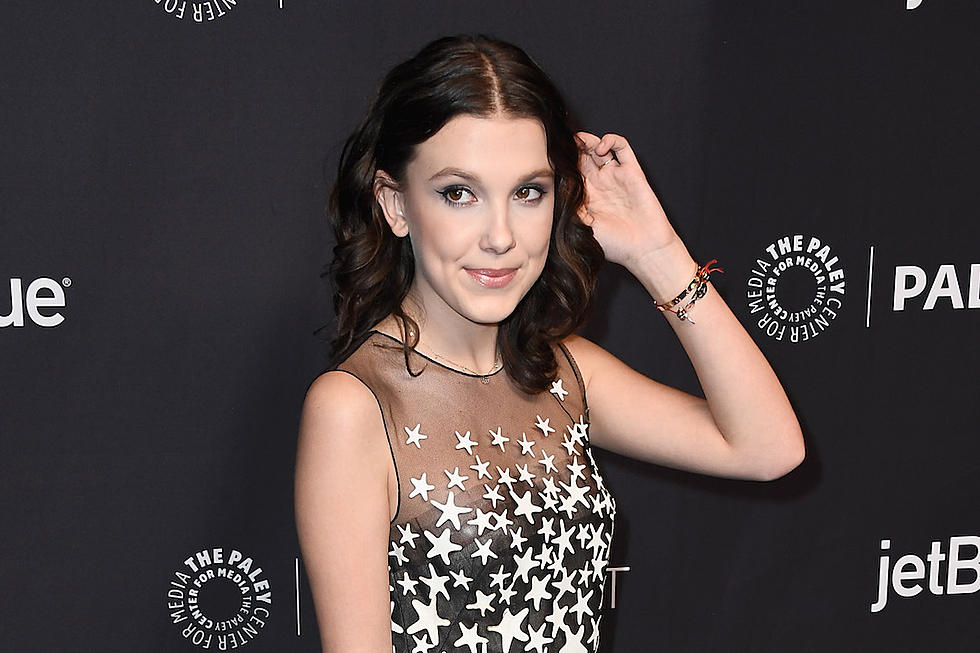 Millie Bobby Brown to Earn $3 Million for 'Stranger Things' Season 3
Frazer Harrison, Getty Images
Eleven is nice, but $3 million sounds even better.
The 14-year-old actress — who has undisputedly become the poster child of the original Netflix sci-fi drama for her character the teenage telepath Eleven — was initially presumed to receive $25,000 per episode for her involvement in the upcoming season.
If accurate, Brown could bring home as much as $3.15 million for her next stint, a salary that would equate to her "A-tier" adult co-stars, Winona Ryder and David Harbour.
Brown isn't the only Stranger Things player to get a fat pay increase for season 3, either.
As we previously reported, the show's B-tier child stars — Finn Wolfhard (Mike), Caleb McLaughlin (Lucas), Noah Schnapp (Will) and Gaten Matarazzo (Dustin) — are believed to bring in $250,000 for each episode. C-tier performers Joey Keery (Steve), Charlie Heaton (Jonathan) and Natalia Dyer (Nancy) will reportedly collect $150,000 an episode.
15 Things You Didn't Know About Stranger Things