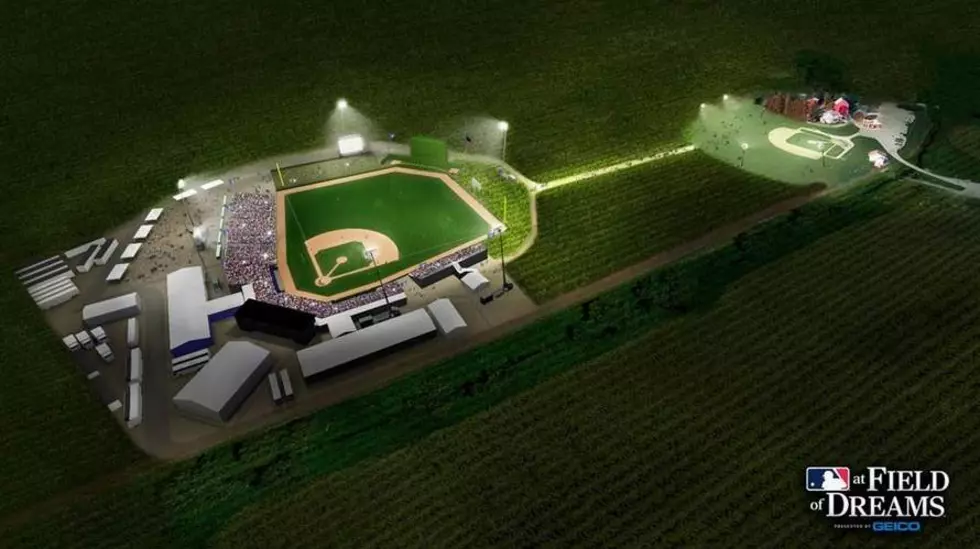 MLB 'Field of Dreams' Game Will Hold Ticket Lottery Only For Iowa Residents
Field of Dreams / Roman Weinberg
With the MLB Field of Dreams game approaching quickly, Iowans have had one question: What about us?
The MLB announced yesterday that they've developed a ticket lottery for people to purchase tickets to attend the game.
Winners of the lottery will be notified and will then have then opportunity to purchase up to two tickets and one parking pass for the once-in-a-lifetime game.
The game will take place August 12, 2021.
Starting at 9am CST on July 16th, those with Iowa zip codes will be able to register for the lottery. Fans must register before the lottery closes at 11am CST July 23, 2021.
The drawing for the lottery will take place August 1st, 2021, with the registrants notified of their selection on August 2nd. Tickets will be available for the winners of the lottery on August 3rd.
Registration will be available on the MLB's website.
If you can't afford the prices, or don't win the ticket lottery, the game wil be broadcast nationally on FOX Sports.
The chances of getting tickets will be decent, as the stadium built for the game has a capacity of 8,000 fans.
Field of Dreams Game Quick Facts:
Who is playing? White Sox vs Yankees- White Sox are "Home" and are even surrendering one of their home dates to get it.
Yes, this is a regular season game.
Yes, the game will be broadcasted.
There are 8,000 seats in the stadium.
What will the field look like? It's been designed to look like Comiskey Park, the home of the White Sox from 1910-1990.
The field won't be destroyed, so what happens next? The owners of the movie site will have to determine what they want to host there now.
Is this the smallest MLB facility? No, Bowman Field in Williamsport, PA. only has 2,366 seats.
This is the first MLB regular-season game in Iowa. In Fort Dodge, IA an exhibition game was played between the White Sox and the Cubs back in 1942.
Will people come? They built it. We will come.
LOOK: 30 fascinating facts about sleep in the animal kingdom