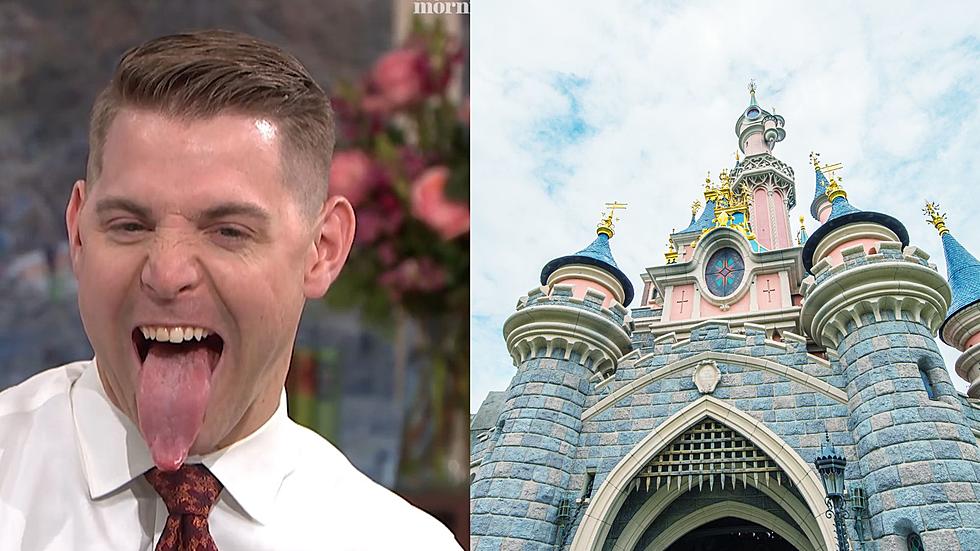 New Guinness World Records – Tongue Painting And Disneyland
This Morning via Facebook / Canva
Two Guinness World Records in the news have come across our desk today, and they're both odd ones to say the least - one involving a tongue, and one involving Disneyland.
A California man who already holds the Guinness World Record in 2012 for World's Longest Tongue (Male) named Nick Stoeberl has a tongue that measures 3.97 inches from tip to teeth.
He showed off his new skill, which involves dipping his tongue into paint and painting a picture, on the ITV morning show This Morning.
Nick showed the hosts, Phillip and Holly, how he wraps his tongue up in plastic and creates his paintings.
---
Also in the news with Guinness World Records, a man's streak of going to Disneyland in Anaheim, California, has been verified and officially added to the record book.
Jeff Reitz, 50, now holds the record for Most Consecutive Visits to Disneyland.
Reitz began visiting the park daily in 2012, hitting 2,995 consecutive visits but was cut short of 3,000 visits in March of 2020, when the park closed down because of the COVID-19 pandemic.
Since the park's reopening, Jeff hasn't been back to the park, but said he has plans to make it back for Disney's 100th anniversary celebration in late 2023.
"I have not set a return date yet, but now I think it would be really fun to return with my Guinness World Records title certificate to get pictures where I earned it -- inside Disneyland," Reitz told Guinness World Records.