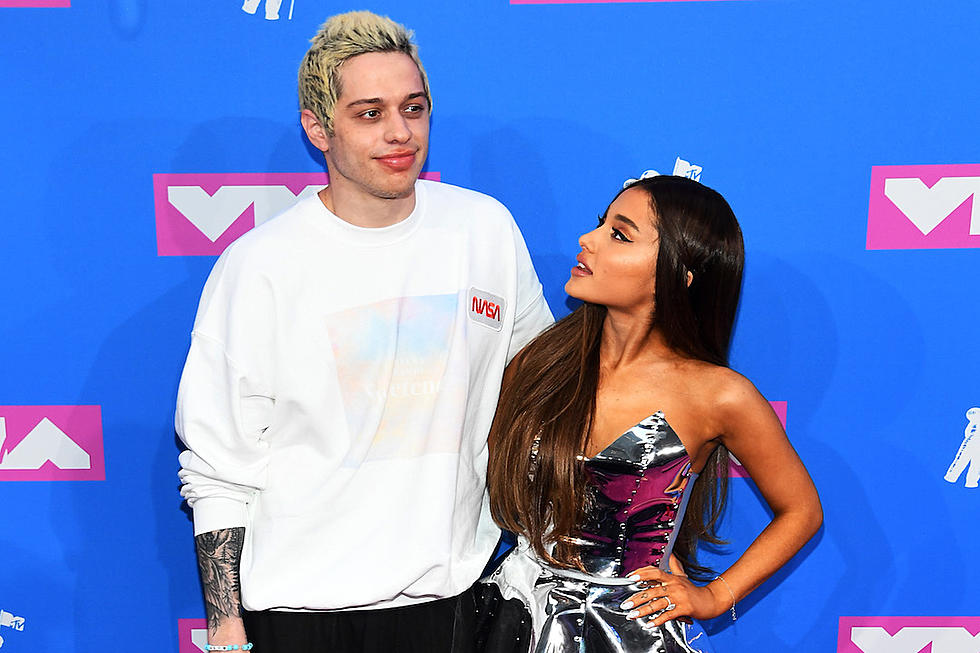 Did Pete Davidson Block Ariana Grande on Social Media?
Nicholas Hunt/Getty Images for MTV
The Saturday Night Live star, who recently shared an emotional message about being cyber bullied and his mental health struggles, appears to have blocked his ex-fiancee on the photo-sharing platform. Grande, 25, made the claim in a direct message to a fan, seemingly responding to Davidson's post.
"I have never encouraged anything but forgiveness. I care deeply about Pete and his health and would never encourage any kind of mistreatment. I haven't seen any of it because I'm blocked but I want you to know that I would never want or encourage that ever and you should know that. I care about him deeply," Grande said in the screen-grabbed conversation.
The account tweeted out Grande's message, which she replied to with a black heart emoji.
Davidson is not following Grande on Instagram, but there's no way to tell if he's blocked her. He opened up about his battle with bullies online and in public on Monday, vowing not to give in to the pressure.
"I've spoken about BPD and being suicidal publicly in the hopes that it will help bring awareness and help kids like myself who don't want to be on this earth. I just want you guys to know. No matter how hard the internet or anyone tries to make me kill myself. I won't. I'm upset I even have to say this," he wrote.
Grande shared a grab of her former beau's message in her Instagram stories, along with a message urging fans to be "gentler."
Ariana Grande and Pete Davidson in New York City