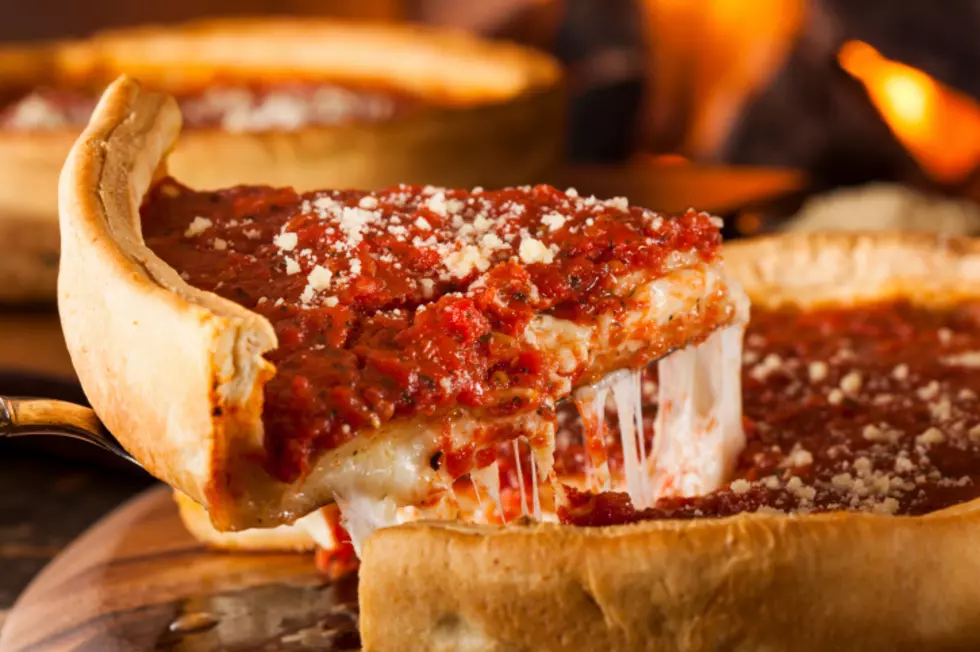 QC Pizza Place Ranked Alongside the Best in Illinois
ThinkStock
Thrillist decided since they've already covered Chicago's best pizzas, they're going to do some research and find out the best of the best in the entire state of Illinois.
They had chains and singular stores, but the top slot on the list went to Alfano's Pizza, over at 2700 11th Street in Rock Island.
According to Thrillist, "Claiming to serve the most authentic stuffed pizza in the Quad Cities, Alfano's is truly a diamond in the rough, and home to not just awesome choose-your-own-topping pies, but also calzones and garlic cheese bread."
The critics said to get their Stuffed Pepperoni.
Other spots around the state that made the list:
Coalfire - Chicago
Lou Malnati's - Various Locations
Giordano's - Various Locations
Vito & Nick's - Chicago
Pequod's - Chicago
Pizzeria da Nella - Chicago
Piece - Chicago
Burt's Place - Morton Grove
Papa Del's Pizza - Champaign
Timpone's Restaurant - Urbana
Pizza Villa - DeKalb
Mickie's Pizzeria - North Pekin
Agatucci's Restaurant - Peoria
Quatro's Deep Pan Pizza - Carbondale
Gabatoni's Restaurant - Springfield
Enter your number to get our free mobile app
9 Best Places To Get Coffee In The Quad Cities