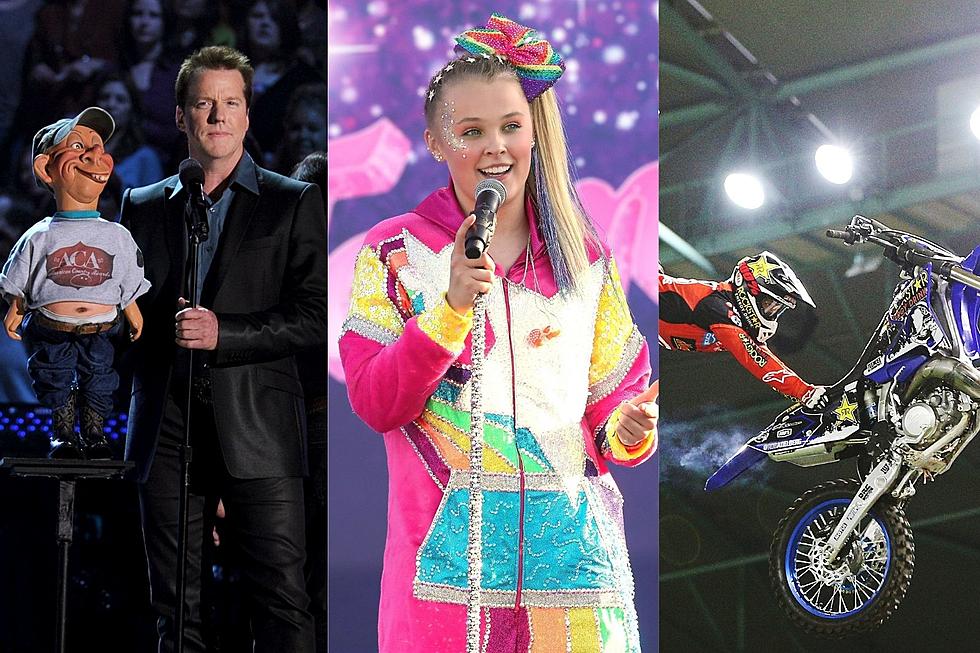 Quad Cities Events To Start The New Year With A Bang
Getty Images - Michael Dodge, Kevin Winter, Leon Bennett
As the warm weather fades away and the winter chills begin to move into the Quad Cities it can be hard to plan fun activities outside. So, why not plan fun activities inside? The TaxSlayer Center in downtown Moline always has something going on. From hockey games to concerts to family-friendly events, you can always find something to suit your fancy.
The TaxSlayer Center has several upcoming events listed on their website for the new year 2022. To show you a sneak peek of what you can expect, here is a list of three popular events coming up within the next few months:
1. Hoosier Arenacross Nationals
Music, lights, lasers, and MOTORCYCLES! Meet your favorite riders before the show then follow them throughout the night as they jump right into the action of speed racing, high flying jumps, and mastered wheeling popping. See the riders take their chances in the globe of death, as amateurs and pro motorcyclists are sure to put on a show as they fight for their chances to win the $$$ and the top spot on the podium.
2. JoJo Siwa
A young star from dance moms, Jojo Siwa, is an American singer and actor on her tour "D.R.E.A.M." Jojo Siwa performs modern pop songs describing common teenage problems and relationships. Her music is the kind that attracts young minds and takes adult listeners back to their teenage years to realize the problems they had when they were teens. Her songs can be described as attractive colors that one can look at to take their mind off the worries of life. JoJo's dazzling outfits and positive personality will surely add to a great performance.
Date: Friday, February 4th, 7:00 pm
Ticket Prices: $39.50 - $69.50
Click here to purchase your tickets to JoJo Siwa.
3. Jeff Dunham
After taking the year off that nobody wanted, the comedian/ventriloquist and the little guys in his suitcase are restarting their much-claimed international tour, "JEFF DUNHAM: SERIOUSLY!?." Watch his silly characters Walter, Peanut, Achmed, José, and Bubba J engage with Jeff in hilarious conversations. In addition to his usual cast of accomplices, "SERIOUSLY!?" includes the newest member of the troupe, "Url", the grandson of Walter who lives online in his parent's basement and knows not much more than what's on his smartphone. If you are the type to enjoy puppets talking, Jeff and his gang are sure to give you a laugh.
TaxSlayer Center Upgrades
LOOK: 50 famous memes and what they mean
With the infinite number of memes scattered across the internet, it's hard to keep track. Just when you've grasped the meaning of one hilarious meme, it has already become old news and replaced by something equally as enigmatic. Online forums like Tumblr, Twitter, 4chan, and Reddit are responsible for a majority of meme infections, and with the constant posting and sharing, finding the source of an original meme is easier said than done. Stacker hunted through internet resources, pop culture publications, and databases like
Know Your Meme
to find 50 different memes and what they mean. While the almost self-replicating nature of these vague symbols can get exhausting, memes in their essence can also bring people closer together—as long as they have internet access.