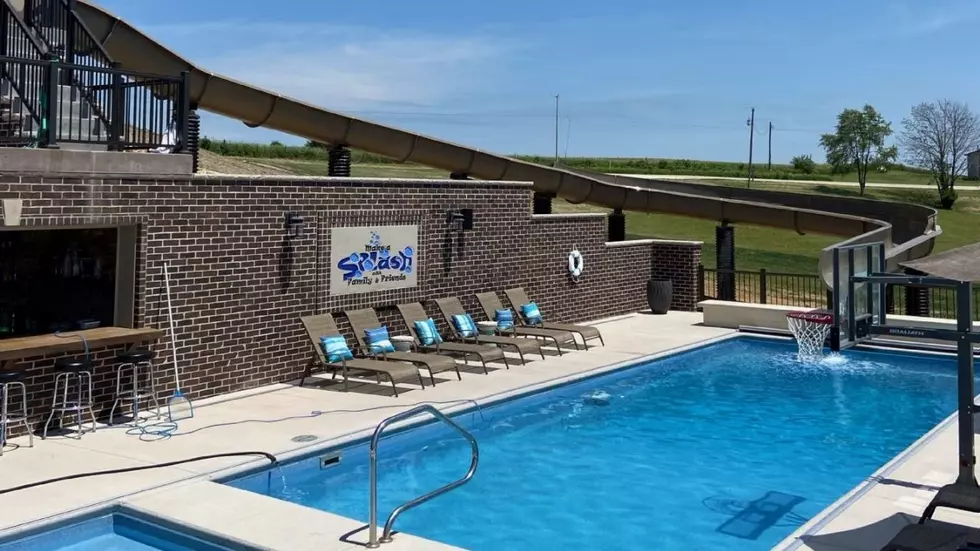 Quad City Area Home With Waterslide, Stage & More Selling For $2.5 Million
Troy and Tina Sieverding/DAFSBO.com
If you're looking to make an upgrade and live a little more luxurious, there is a Quad Cities area home that would be perfect for you. It's only an hour away and features a 97-foot waterslide, a detached garage/lodge/entertainment area, and many other amenities to surely wow you and your guest.
Recently, the owners put the house back on the market at a lower price. Click here for more details about the new price.
Quad City Area Home With Waterslide, Stage & More Selling For $2.5 Million
This insane home for sale is just an hour away from the Quad Cities. Located at
26960 Sieverding Ridge in Bellevue, IA,
this beautiful home is what the realtor is calling "an entertainers dream". It has 4 bedrooms, 3.75 bathrooms, a 4-car garage, an in-ground pool with a 97-foot waterslide, a full lodge with a bar and stage, and so much more.
Troy and Tina Sieverding are the owners of the incredible home. You would find this listing on the
Dubuque Area For Sale By Owner website
, but the site is down. After a follow-up, they told us the house is back on the market and at a lower price of $2.299 million. Those interested in their home can get more information by
emailing the Sieverdings.
See what this gorgeous, $2.299 million home in Bellevue, IA looks like below.
This Beautiful House Is Completely Underground