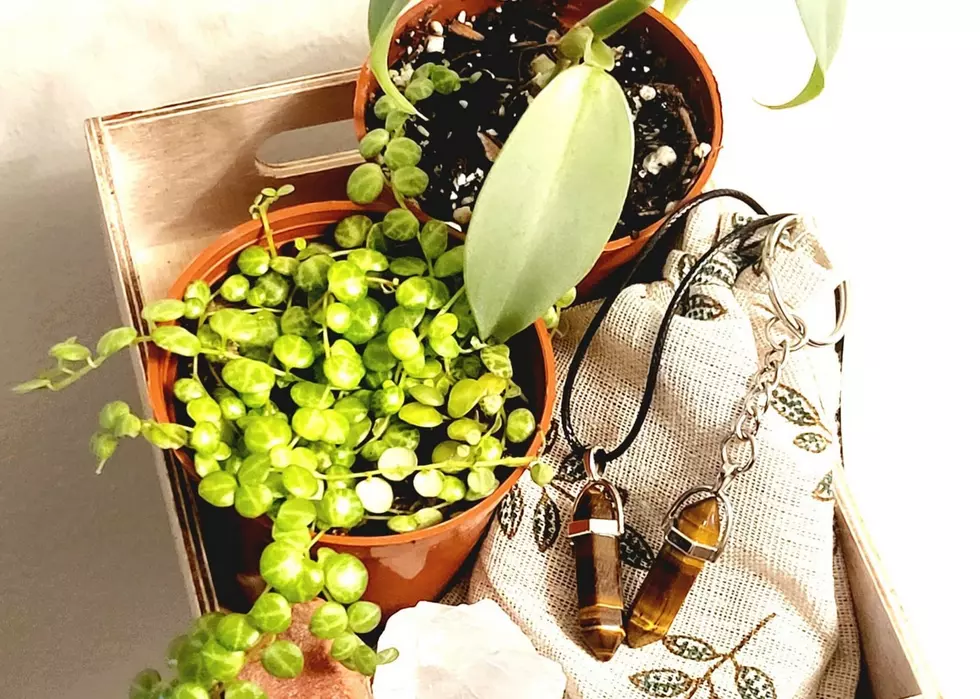 New Plants & Crystals Shop Coming To Downtown Moline Soon
Quartz Botanicals Facebook
A new place to buy plants will soon be opening its doors in downtown Moline.
It's called Quartz Botanicals and they're no stranger to the QC. You may have seen them at different craft fairs around the Quad Cities and at Mercado on Fifth, but they are based in Moline and this will be their storefront retail location.
Quartz Botanicals sells plants, crystals, and jewelry. There's no word yet where exactly they will be in downtown Moline or when they will open but the post does say that they will have a large selection of plants, wire-wrapped jewelry and crystal jewelry, crystals, and other goods.
If you have a green thumb (unlike me), Quartz Botanicals sells many kinds of plants including philodendron, hoya, anthurium, Scindapsus, tradescantia, air plants, pothos, Syngonium, and more. Crystals that they have include moonstone, amethyst, tangerine quartz, and break your own geodes. For jewelry, they have rings, necklaces, bracelets, and poison boxes (which is a necklace design FYI).
You can follow Quartz Botanicals' Facebook page for more information as they get ready to open. You can see what they have available on their website here. And as you're planning your garden for next Spring, you're going to want to consider what flowers can and can't survive the harsh winter that is expected to hit Iowa.
They are the second business to move into downtown Moline recently. Earlier this month, Tony's Chicago Style Pizzeria opened in what used to be the Barrel House location in downtown Moline.
Which Flowers Thrive in the Quad Cities
Quad City Pumpkin Patches
It's pumpkin pickin' time in the Quad Cities. Pumpkins make great fall decorations and they are obviously fun to carve. If buying a pumpkin at a store doesn't cut it and you want the full experience of a pumpkin patch, we have the full list of pumpkin patches throughout the Quad Cities. If we are missing any local pumpkin patches,
email us here.