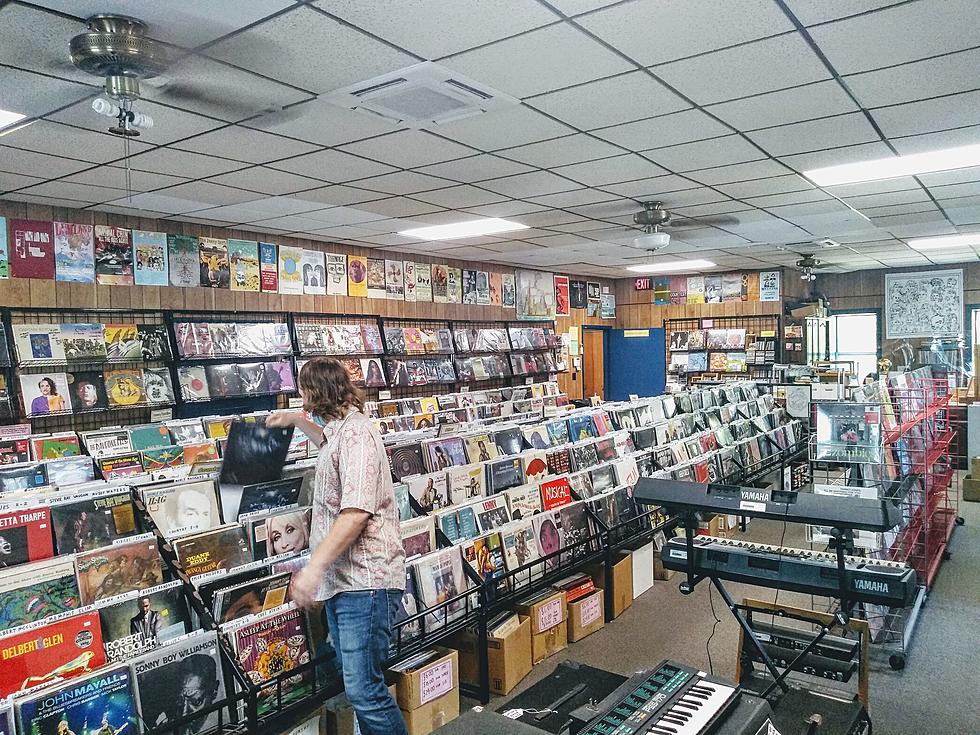 Coop Records & Ragged Records Host Record Store Day Events
credit: Jon Burns
Next Saturday, April 23, 2022 is Record Store Day where amazing artists put out rare, collectible releases that are ONLY available at independent record stores.
America
David Bowie
Alice Cooper
Def Leppard
Rolling Stones
Alice in Chains
Allman Brothers
Bad Co
The Cure
Foo Fighters
Gojira
Grateful Dead
Kirk Hammett (featuring his 1st ever solo material outside of Metallica)
Joan Jett
Judas Priest
Stevie Nicks
Pixies
Ramones
Lou Reed
The Replacements
Santana
Pete Townshend
U2
Co-Op Records of Moline is offering a buy 3, get 1 Free. Any combination of vinyl, CD, DVD, Blu-ray qualifies for the discount.  They're open from 9am til 9pm at 3727 Avenue of the Cities, Moline.
Ragged Records is taking part in Record Store Day at both locations in Davenport and in Rock Island where this year they will be giving away free custom printed Ragged Record Store Day Tote Bags stuffed full of free giveaways to the first 200 customers.
Ragged Records is open at 311 E 2nd Street Davenport and at 311 21st Street Rock Island, IL (next to Rozz Tox)
Now, only Ragged Records & Co-op Records are actual "Record Store Day" stores.  But RSD is always a great reminder to support local independent record stores.
***********
The Underground is at 210 6th Ave S, Clinton, IA and has a ton of great vinyl and collectibles.
***********
Nate's Record Resale has 1,500+ curated LPs at Doodads in Downtown Davenport (430 W 3rd Street Davenport) along with 45s, CDs, cassettes, 8-tracks, VHS tapes and other retro memorabilia and collectibles. Something for everybody! New stuff often!
For a full list of RSD titles here!
Quad Cities Live Music Venues That Aren't Live Music Venues Anymore
Nostalgia Alert!.
We've compiled a quick list (by no means comprehensive) of venues in the Quad Cities that are no longer music venues but to us will ALWAYS hold a special place were we saw some great shows and made some incredible memories.
To many of us the live music scene wasn't just a concert here & there. It was an every weekend affair. And it didn't matter if it was a touring band or your buddy's band. We were going to be there with a beer in hand and scream along with guitars that were way too loud in a room that was improperly treated acoustically and make some bad decisions.
How Would You Rate Your First Beer Back in the Day?
We asked the Quad Cities what their first beer was. Then we got on BeerAdvocate.com to see check out some reviews. Here are the best and some of the worst ones I found...