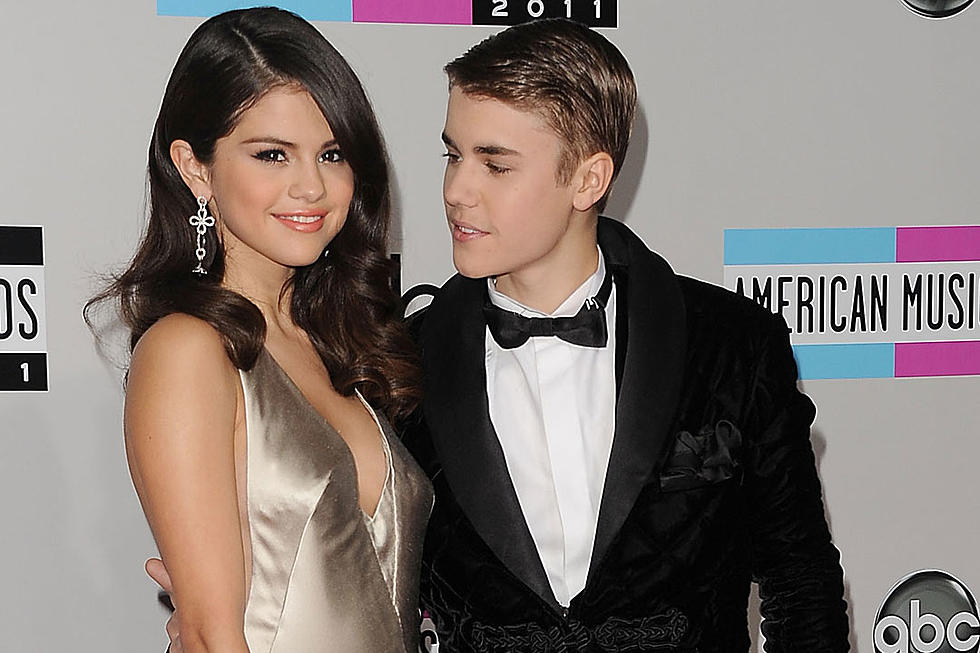 Jelena Remains Unbroken: Selena Gomez Spotted at Justin Bieber Concert
Jason Merritt, Getty Images
Selena Gomez may feel the public discourse regarding her relationship with Justin Bieber has run itself into the ground, but that doesn't mean she's actually sick of seeing him.
Fans spotted Selena (or at least someone who looks just like her!) at the Staples Center in Los Angeles last night (March 23), where Justin performed as part of his current Purpose Tour. Since no claim can be true in the digital age without documented proof, fans caught the Selena-shaped figure on video.
Some super sleuths — who wanted to be 100% certain that the highly-pixelated image above is Selena Gomez — took it a step further by seeking out another photo (below) of the "Sober" singer from the same night. In it, she's wearing the same clothes as the figure at the Staples Center, so it's pretty likely it was Selena in the crowd amid a sea of Beliebers.
This appearance comes just days after Justin, unable to let their long-ago love story die its deserved death, posted his millionth throwback photo of the former couple on Instagram along with the caption "Feels."
Selena, opting to reignite those flickering Jelena flames, both liked the photo and commented on it.
But here's the catch: According to a screen cap of the alleged moment, Selena wrote "Perfect" as a response — which just so happens to be the title of a song on her latest album Revival about an unnamed CHEATING LOVER.
Fans began to speculate: Was this a subtle dig at Justin? Or was Selena's "perfect" comment totally innocuous? Will Jelena ever officially reunite? Should they even bother? Most importantly: How does Drake feel about all of this?
On-Again/Off-Again Celebrity Couples