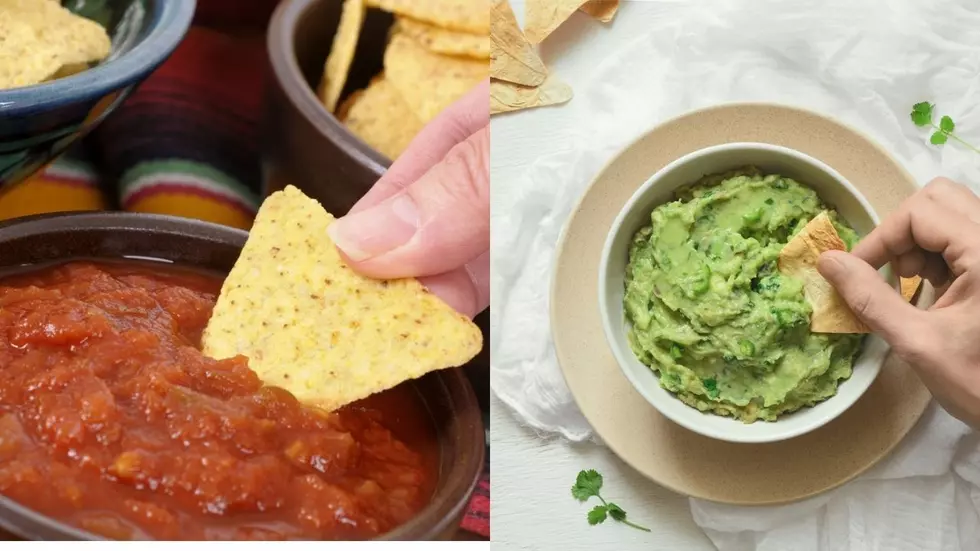 The Quad Cities Favorite Chip Dips
Chips, salsa, guacamole
Today (Wednesday, February 24th) is National Tortilla Chip Day. To celebrate one of the top 3 holidays (in my opinion) throughout the year, a new study has come out from our friends at Zippia showing each states favorite dip to pair with chips.
There are many dips to dip chips in. Ranch, salsa, guac, queso, buffalo chicken, and many others. With so many dips out there, it's hard to pick one. Well, our friends at Zippia has done the impossible and found each states favorite chip dip.
To do so, Zippia used Google Trends to determined what each state dips their chips in a disproportionate amount of. They found just under 20 popular dips that are searched for nationally.
From there, Zippia determined what dip is searched a disproportionately, high amount in each state. They did exclude dessert dips. They did that because we're celebrating National Tortilla Chip Day, and you don't dip tortilla chips in dessert dips. If you do, stop it now.
Zippia looked at Google Trends and people searching these popular dips over the past year, which gave each state enough time to show it's true dip colors.
Fun Facts:
Salsa is the dip of choice, with 18 states saying it is their favorite
Guacamole is second with 15 state liking it best.
Wisconsin, a beer and cheese loving state, is the only state to like Beer cheese dip.
Queso blanco was preferred by 7 states.
Only 3 states love buffalo chicken dip.
Before we reveal Iowa's and Illinois' favorite chip dip, let's see the map of each states favorite dip to dunk their tortilla chips in:
Zippia found that Iowans and Illinoisans don't fully agree what dip to pair with their chips.
According to Zippia, folks in Iowa prefer to dip their tortilla chips in salsa. 17 other states agree with Iowa.
People in Illinois want guacamole to dip their chips in. Guacamole was the second most popular dip, with 14 other states agreeing with Illinois.
The great news? Chips, salsa and guac all go together perfectly. Happy National Tortilla Chip Day!
Happier in 5 minutes