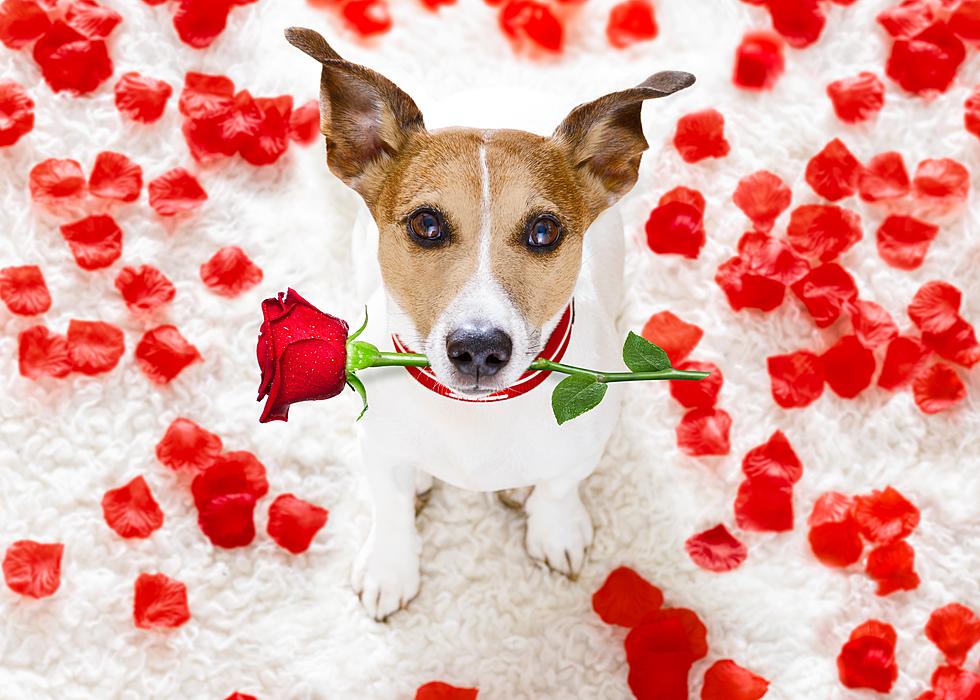 Tinder for Dogs is Here Just in Time for Valentine's Day
Getty Images/iStockphoto
Don't let your dog get too excited though, this is not a dog to dog dating app.
It's kind of amazing we haven't seen an app like this before, isn't it?
AP is reporting that there is a new app making the rounds across the world called GetPet which is basically a Tinder-like app for you to find a new dog.
Dogs that need to be adopted are available in the app and much like a dating app, you swipe right on the dog when you're interested and left on the dog when you're not.
The dog doesn't do any swiping, so I guess you always get a match which is probably an ego boost.
Once you match with your dog, you go on a 'date' to see if it's a fit.
Super cute, right? Unfortunately, the app isn't available in the U.S. yet but app makers out there, get to it! We need to swipe for our animals.