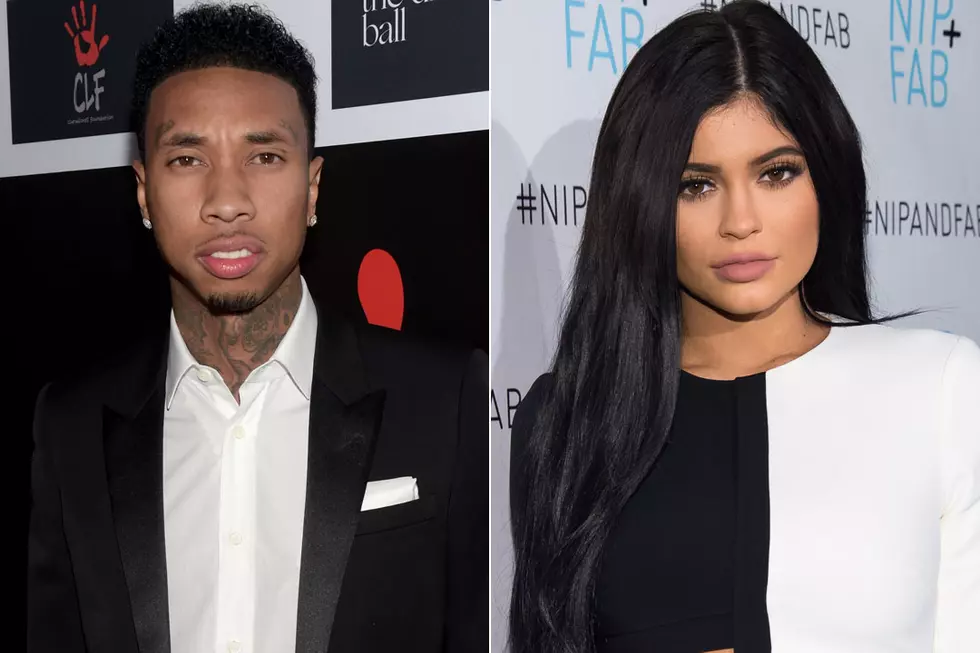 Tyga Allegedly Cheats on Kylie Jenner, Continues to Be Embarrassing
Jason Kempin / Mike Windle, Getty Images
Just days after 14-year-old Molly O'Malia came forward to accuse 26-year-old rapper Tyga of sending her a slew of "uncomfortable" text messages, a Brazilian model is claiming she hooked up with Tyga regularly over the course of his relationship with 18-year-old Kylie Jenner.
Tyga cheated on Jenner with Brazilian model Annalu Cardoso, according to a source's report to US Weekly. The two reportedly met on one of Tyga's music video shoots, and again when Cardoso appeared on an episode of the rapper's television show Kingin' With Tyga.
A source told the site, "Tyga is very careful and waits until Kylie is out of the country." He and Cardoso reportedly began texting in December 2014, a month after Tyga threw Jenner's 17th birthday party. (While Tyga and Jenner didn't publicly confirm their relationship until she legally turned 18, it's been widely speculated that they've been a couple for much longer.)
The source continued, "He would text [Cardoso] and ask how she was doing, casual conversation. Then he started asking her to send pics and to meet up. They hooked up a couple of times, but for the most part they would just hang out."
A second unnamed source said while Tyga and Cardoso didn't engage in explicit PDA, they were obviously together: "She and Tyga wouldn't be extremely affectionate in front of [his friends], but she could tell his friends all knew that they were something. If someone else was sitting next to Tyga, they'd move so she could sit next to him."
Tyga allegedly never mentioned Jenner when he was with Cardoso (why would he?), so she turned a blind eye to the rumors that the two were dating: "She never wanted to ask because he was acting like someone who didn't have a girlfriend, so she thought those were just rumors. It didn't feel like it was her place to ask him about Kylie and she didn't really follow any stories about Tyga."
Tyga, perhaps fearing details of his reported infidelity might leak to the public, eventually cut ties with Cardosa: "He used to find a way to see her, and that stopped. They never officially stopped seeing each other, but she's stopped talking to him."
See Kylie Jenner's Style Evolution