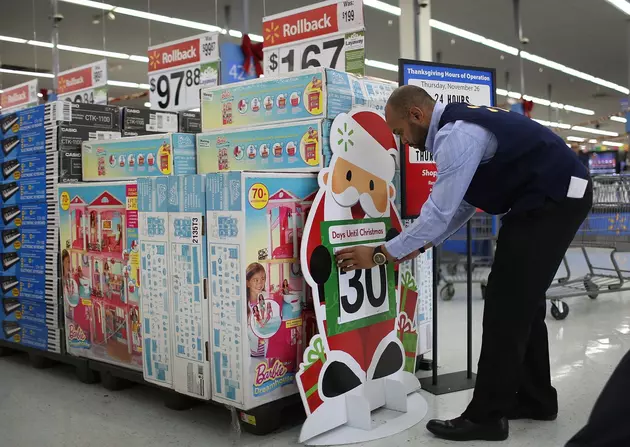 Walmart Releases Its Black Friday Ad
Getty Images
The other day I told you about Targets plans for Black Friday. Today, its what some consider to be the holy grail of Black Friday events...Walmart's Black Friday event.
According to USAToday, expect huge deals this year both in stores and on-line. Deals start in-store at 6pm, and on-line at 12:01am on Thanksgiving.
I'm pry going to skip the Black Friday events and watch the carnage on YouTube. Black Friday has become a full contact sport.