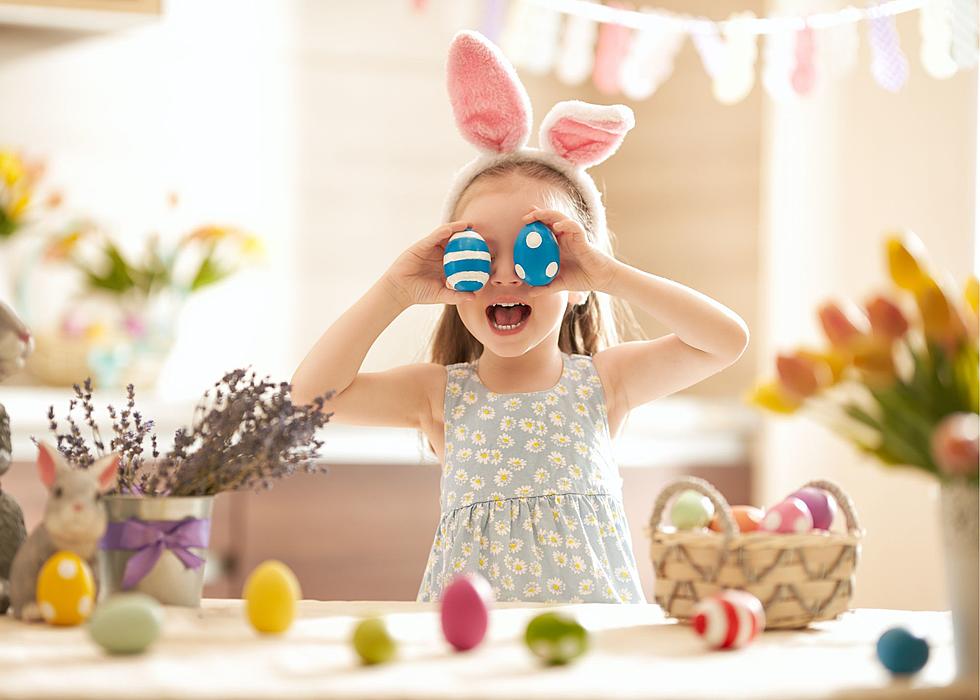 You Can Order An Easter Bunny Visit For Your Kids (Or Enemy) In Rock Island
Canva
Rock Island is preparing for Easter and the Parks & Recreation Department has programs you can take advantage of.
Somehow, we're already getting closer to Easter and there are a lot of ways you can celebrate in Rock Island. The Parks & Recreation Department has announced all of the cool things they will have going that you and your family can participate in. So here we go.
The Spring Egg Hunt in Rock Island will be on April 1st at 9:00 a.m. at Lincoln Park. It's free but kids 3-10 need to preregister. You can register your kiddles for the egg hunt at this link.
Underwater Egg Hunt
Parents with mini-waterbugs, this one's for you. Kids will grab empty eggs out of the pool to exchange for a goodie bag after the hunt. This will be at Rock Island Fitness & Activity Center on April 2nd. Swim times will be 3:30 p.m., 4:00 p.m., and 4:30 p.m. It's $7 to register and you can do that at this link.
Egg-cellent Home Delivery
The week of April 3rd- April 7th, Rock Island Parks & Rec will offer the Egg-cellent Home Delivery. For $20, they will deliver 20 eggs and put them around your front yard. You can choose to have the delivery either in the morning or in the afternoon on your preferred date. If you want more than 20 eggs, you can add on another 20 for $10. It's open to immediate QC addresses and will happen rain or shine. You can register at this link.
Home Bunny Visit
(For the love of God hopefully it won't look like this)
If you really don't like clowns or mascots, you're most welcome for the nightmare fuel. On April 1st, 2nd or 8th, the Easter Bunny will scatter 20 eggs around your yard (with his ridiculous egg budget) and hang around for a quick pic with you. You can add on 20 more eggs for $10. It's $35 and perfect for the kids. I would send it to the bestie who hates masked characters but my humor is twisted. You can sign up for a bunny visit, whatever your motivation, at this link.
Former QC Weather Guy Opens Super Unique AirBNB in an Old Church in Galena
Ex QC weather guy Terry Swails an his wife Carolynne have started an AirBnB. This 1894 chapel was fully renovated and holds 10 guests with 3 bedrooms, 3 beds, and 3 baths in Galena, Il.
Illinois Goodwill Stores Do Not Accept These 17 Items