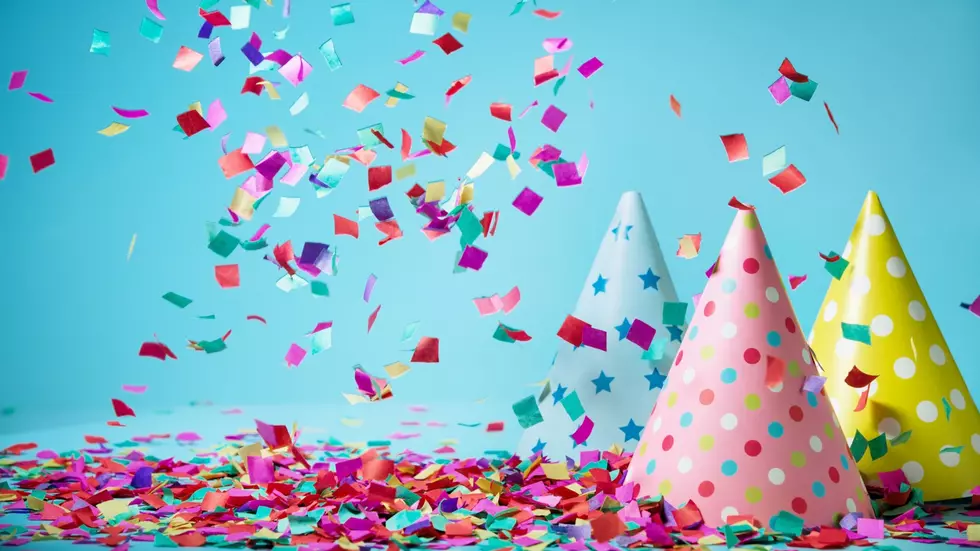 5 Perfect Places To Celebrate Your Birthday In The Quad Cities
fotohunter
It's an exciting time at B100 right now; we're getting older! Okay, we're using "exciting" kind of loosely, but birthdays are always fun! My birthday was this past weekend, and Govia will be celebrating his in July. Since we're both new to the area, we've been trying to figure out where we each wanted to celebrate.
The good news is there's plenty of options! The hard part is choosing which one to check out. After some extensive research, a two-hour phone call with my friend, and the help of our amazing listeners, here are five of my favorite options for celebrating a birthday in the QC.
1

This was a recommendation from a B100 listener, and where I ended up going with my friends over the weekend. We had an absolute blast checking out everything they had to offer, including games, bowling and laser tag.

It was a great way to unleash our inner child, while also enjoying some of the drinks QCFEC had to offer. A perfect balance of turning another year older, but not totally feeling like it.

More details on QCFEC here.

2

Niabi Zoo is fit for both kids and adults alike. You can go and just wander, getting a look at all your favorite animals, or you can really get up close with them.

Niabi offers Big Cat encounters as well as Giraffe Encounters for just $50 per person. Participants can get an inside look at the zoo and their favorite animals from a close (but safe) distance.

The experiences work for all ages; children 5 and up can check out the Giraffe encounter, and kids 10 and up can try the Big Cat experience. You can explore all your options here.

3

Altitude is a newer addition to the QC, but could be the perfect birthday activity. The place has wall to wall trampolines, ready for anyone to bounce on.

But you don't have to just bounce for a few hours. You can play extreme dodgeball, practice your dunk on their basketball trampolines, or battle someone one-on-one on the beam.

It's an easy way to feel young, but also tire the kids (or yourself) out for a good night's sleep. Full details here.

4

The BettPlex offers a huge range of activities. There are basketball courts, baseball fields, even volleyball courts. But there's a whole other side of it called High 5.

Here, you can bowl, play laser tag, or test your escape skills in one of their themed escape rooms. It's on the Bettendorf side of things, and they even have options for more than just birthday celebrations. Check it out here.

5

Since moving to the Quad Cities a few months ago, I've only gotten to explore Downtown Davenport and Downtown Moline, but both have been a lot of fun.

Particularly if you're celebrating a birthday without the family, these areas are great for getting out and meeting people. There seems to be an extensive bar scene, along with multiple museums to check out!