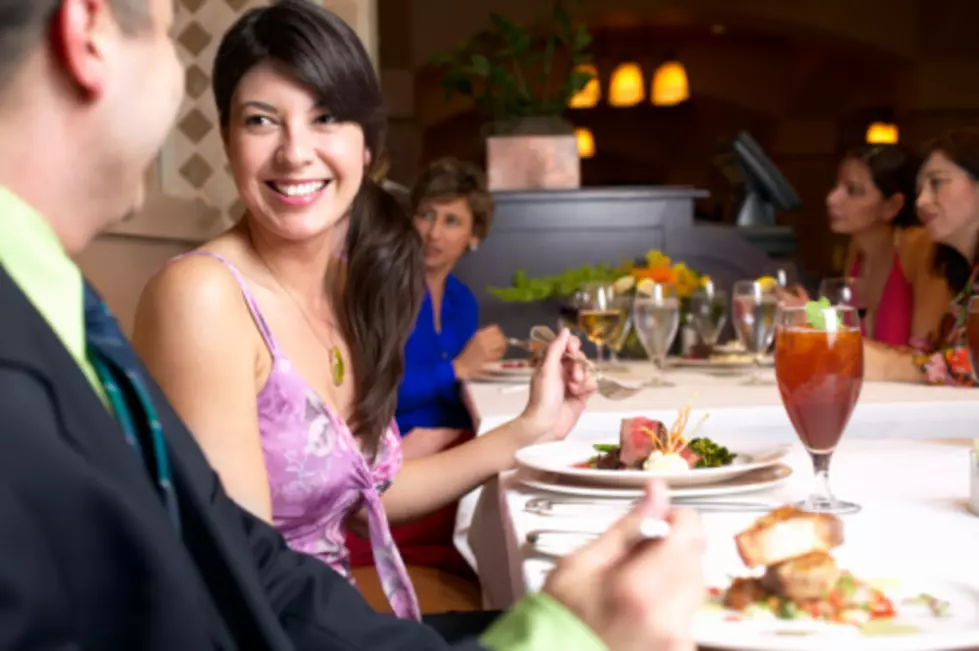 6 Can't Miss Deals During Quad Cities Restaurant Week
Creatas
Trying out new restaurants is one of my favorite hobbies, and I can't wait to check out all of the amazing deals taking place during Quad Cities Restaurant Week. Restaurants from all over the QCs will feature delicious lunch and/or dinner specials from February 27 through March 5.
Here are some of my favorite can't-miss deals. Side note: Remember to ask for the Restaurant Week special when ordering, and no other coupons or promotions may be used.
1. The Crane & Pelican Cafe, Le Claire
The Le Claire favorite is featuring lunch specials for $10 per person. Options to choose from include the Reuben Sandwich, Chicken Salad Sandwich, Spinach Salad, and Caesar Salad.
Dinner specials are between $15-30 per person and include Meatloaf, Chicken Marsala, Lobster Mac and Cheese, and Filet of Beef Tenderloin.
2. Sippi's, Davenport 
The downtown Davenport bar and grill will have dinner specials for $20 per person. Diners can choose from Garlic Lovers Steak and Shrimp, Pasta Infernal with either steak, shrimp, or chicken, or Blackened Mahi Mahi with red beans and rice. Included with each dinner is choice of soup or salad, garlic toast, and bread pudding with whiskey sauce for dessert.
3. Miss Mamie's, Moline 
The Moline seafood and steak restaurant will be serving up both lunch and dinner specials. Lunch specials include either half a Sandwich of the Day and Soup for $8, or the Chef's Choice Burger with Fries for $10 per person.
Dinner deals include a choice of Salad plus either Shrimp and Grits or Boneless Catfish Filet for $15, or Caribbean Steak and Shrimp for $20 per person. Dinners also include a choice of Bread Pudding or Chocolate Lava Cake.
4. Cool Beanz Coffee House, Rock Island
The hip College Hill coffee house and eatery will have lunch specials for $10 that include a Cup of Soup, any entree, and your choice of Brewed Coffee, Tea, or Soda.
Dinner specials include your choice of any Soup, Flatbread Pizza, and a glass of Beer, Wine, or a Latte for $20 per person.
5. Go Fish Marina Bar & Grill, Princeton 
This Princeton seafood joint overlooks the mighty Mississippi. Their deals include your choice of Burger, Wrap, Sandwich, or Flatbread for just $9 per person.
6. Barley and Rye Bistro, Moline
The farm to table eatery is featuring a four course meal for $30 per person that includes Fried Boetje's Cheese Curds, Choice of Soup or Salad, Choice of Entrees that range from Butter Poached Cod to Grass Fed New York Strip, and Fried Bread Pudding for dessert.
Check out the rest of the participating restaurant deals here.