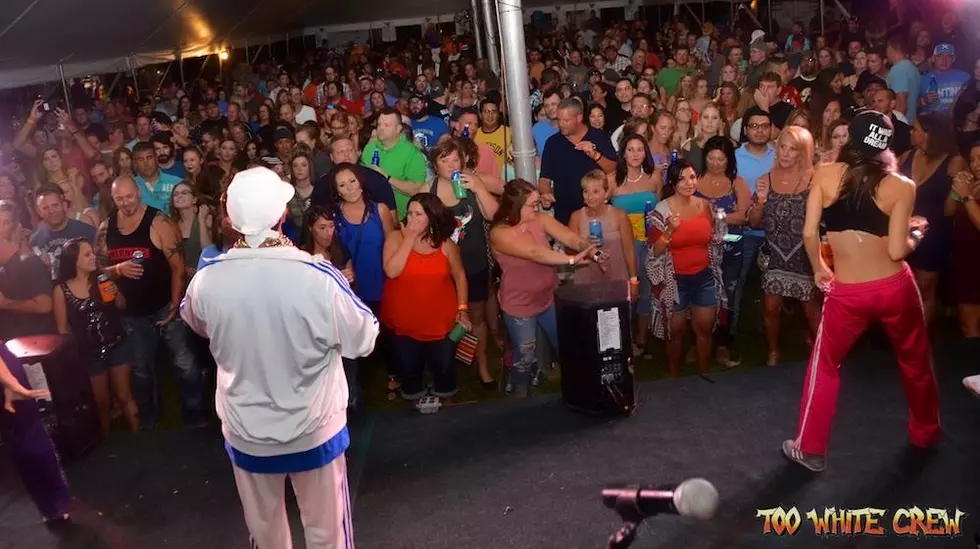 B100 to Host The Banana Ball at Runner's Park in East Moline
Too White Crew
The stage is set and we are ready to party with you on July 13th and 14th! Our very own Govia Radio is hosting the festivities and making his Quad Cities DJ debut at the Banana Ball! Friday we party with Boy Band Review and Saturday we party with Too White Crew! Friday, we pay tribute to all the best boy bands in the history of the world. Then we party with the world's first EVER all live hip hop tribute band! Govia has been partying with Too White Crew for 10 plus years now! So, this is guaranteed to be one of the craziest parties the QC has ever seen! This annual event is thrown by Doc's Inn, and we are pumped to be a part of it! There may even be a very special BOOTY SHAKING CONTEST!!! More details to follow soon!
Get your advanced tickets here. (1 Day passes starting at $8 or $12 for 2 day passes)
AND of course, listen to B100 for your chance to score FREE TICKETS!!!