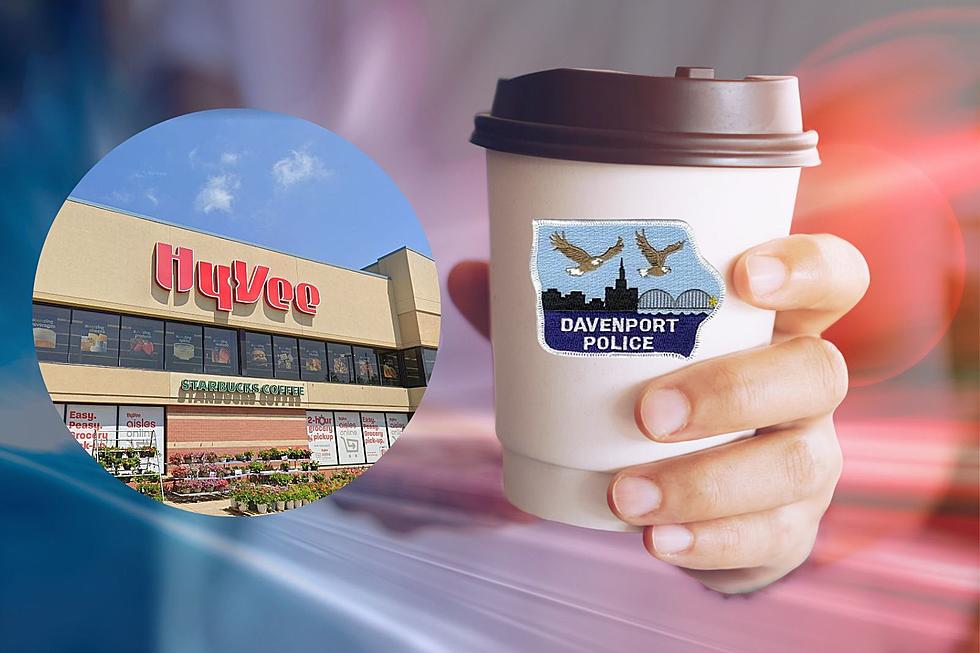 Have Coffee With Local Police Officers At Hy-Vee Stores In Iowa
Davenport Police Department via Facebook, Google View, Canva
We never get enough chances to tell the brave heroes in blue, "Thank you." Most of the time, interactions with police officers come at times that aren't ideal or you might have done something wrong.
On Nationa Coffee With A Cop Day, Davenport Police Officers will be at every Hy-Vee store in Davenport for a time for you to have coffee with them and have a conversation. Plus, the coffee is free.
National Coffee With A Cop Day
National Coffee With A Cop Day falls on the first Wednesday in October every year. The national observance encourages communities to sponsor an event that will bring citizens and those on patrol together. Hy-Vee is one of those community businesses doing just that.
The events put on around the country, including in the Quad Cities, provide an opportunity for open dialogue and improve communication. They also break down barriers and create a valuable bridge to relationships in our communities.
Have Coffee With Davenport Police Officers
On National Coffee With A Cop Day (Wednesday, Oct. 4), the citizens of Davenport are encouraged to come meet and have a conversation with Davenport police officers at their Davenport Hy-Vee store.
That Wednesday, Oct 4, you can stop at any Davenport Hy-Vee store from 8-9 a.m. to talk with and meet Davenport police officers while enjoying a free cup of joe.
There is no need to register or sign up. You simply show up, get a cup of coffee, and get to know the brave men and women who serve and protect our community.
Step Inside This Huge, Classic $30 Million Illinois Mansion
A $30 million mansion in Chicago is on the market and it's the definition of classic.
LOOK: Where people in Iowa are moving to most
Stacker
compiled a list of states where people from Iowa are moving to the most using data from the U.S. Census Bureau.