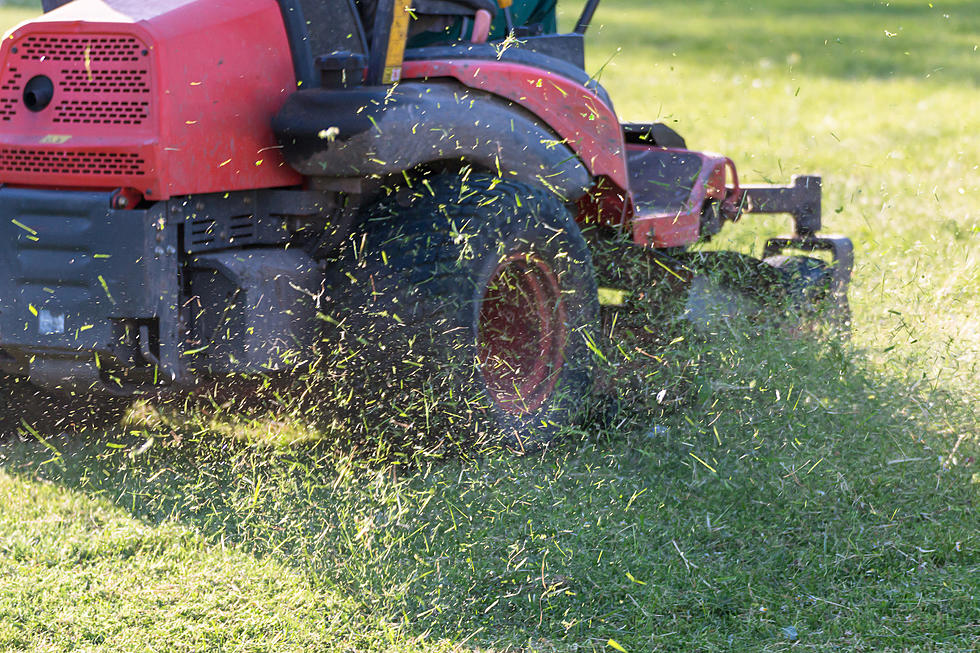 Davenport, Bettendorf Won't Need A Sticker For Yard Waste Beginning Next Week
Giorez
People across the Quad Cities are getting their yards ready for Spring and Summer. To give residents in both Davenport and Bettendorf a break on their wallets and for convenience, both Davenport and Bettendorf city officials announce the dates for Spring 'No Sticker Yard Waste Weeks'.
If you're a resident of Davenport or Bettendorf and take care of your yard, this is one of your favorite times of the year. Every Fall and Spring, the cities of Davenport and Bettendorf have 'No Sticker Yard Waste Weeks'. This is a chance for you to get rid of lawn clippings, leaves, and other yard waste without purchasing a Yard Waste Sticker.
In an announcement on social media, both the City of Davenport and Davenport Public Works announced that curbside yard waste collection resumes and Spring No Sticker Yard Waste Weeks are approaching.
Officials say that yard waste curbside collection will resume on Monday, April 4. Residents in Davenport and Bettendorf can place yard waste in a kraft-ply bag for collection on the resident's regular collection day. When it's not during the 'No Sticker Yard Waste Weeks,' a sticker must be placed on each bag to be collected. If the resident has the service, waste may also be placed in the resident's yard waste cart.
To begin the resuming of yard waste curbside collection, Davenport and Bettendorf residents will not need to place a sticker on those bags.
No Sticker Yard Waste Weeks for Davenport and Bettendorf will take place from Monday, April 4 through Friday, April 15, 2022. During that time, residents may place their yard waste in those kraft-ply bags for collection on their regular collection day without a sticker. Officials say that during the same time, if you have the service, yard waste may also be placed in a yard waste cart without a fee. Residents of Davenport and Bettendorf can also drop off yard waste at the Davenport Compost Facility without a fee.
Davenport Public Works officials remind residents that bundled brush is always collected without a fee. The brush must be bundled in lengths no longer than 5 feet and weigh no more than 50 lbs. for collection. Officials also remind residents to always use recyclable/decomposable material such as twine when bundling the brush.
The Best Tips For Quad Citizens Thinking About Going To Disney World.
It might be a regular trip for you or a once-in-a-lifetime journey. Either way, there are some tips and tricks to make the trip more worth it for you and the family.
LOOK: Best Beers From Every State
To find the best beer in each state and Washington D.C., Stacker
analyzed January 2020 data from BeerAdvocate
, a website that gathers user scores for beer in real-time. BeerAdvocate makes its determinations by compiling consumer ratings for all 50 states and Washington D.C. and applying a weighted rank to each. The weighted rank pulls the beer toward the list's average based on the number of ratings it has and aims to allow lesser-known beers to increase in rank. Only beers with at least 10 rankings to be considered; we took it a step further to only include beers with at least 100 user rankings in our gallery. Keep reading to find out what the best beer is in each of the 50 states and Washington D.C.