Quad Cities' Parks & Recreation Departments Want You To G.O.A.T. This Weekend
Polka Dot Images
'Goat' can mean a lot of things. A goat is an animal, of course. We've heard G.O.A.T. used as an acronym, especially with athletes like the late Kobe Bryant or the greatest quarterback of all time, Tom Brady, which stands for 'greatest of all time'. But G.O.A.T. means an entirely different thing here in the Quad Cities. When we tell you that parks and recreation departments around the Quad Cities want you to G.O.A.T. this weekend, we mean they want you to 'get out and trail'.
A Quad Cities area event is back this weekend called Get Out and Trail. It's an event put on by the parks and recreation departments of Davenport, Bettendorf, Rock Island, Moline, and Riverdale.
According to its website, Get Out and Trail is a ride for residents of the Quad Cities to walk and/or ride bikes to explore Quad City trails with family and friends. Get Out and Trail is happening this Saturday, May 7th. If mom likes to be outside, this is a great thing to do with the family for Mothers Day weekend.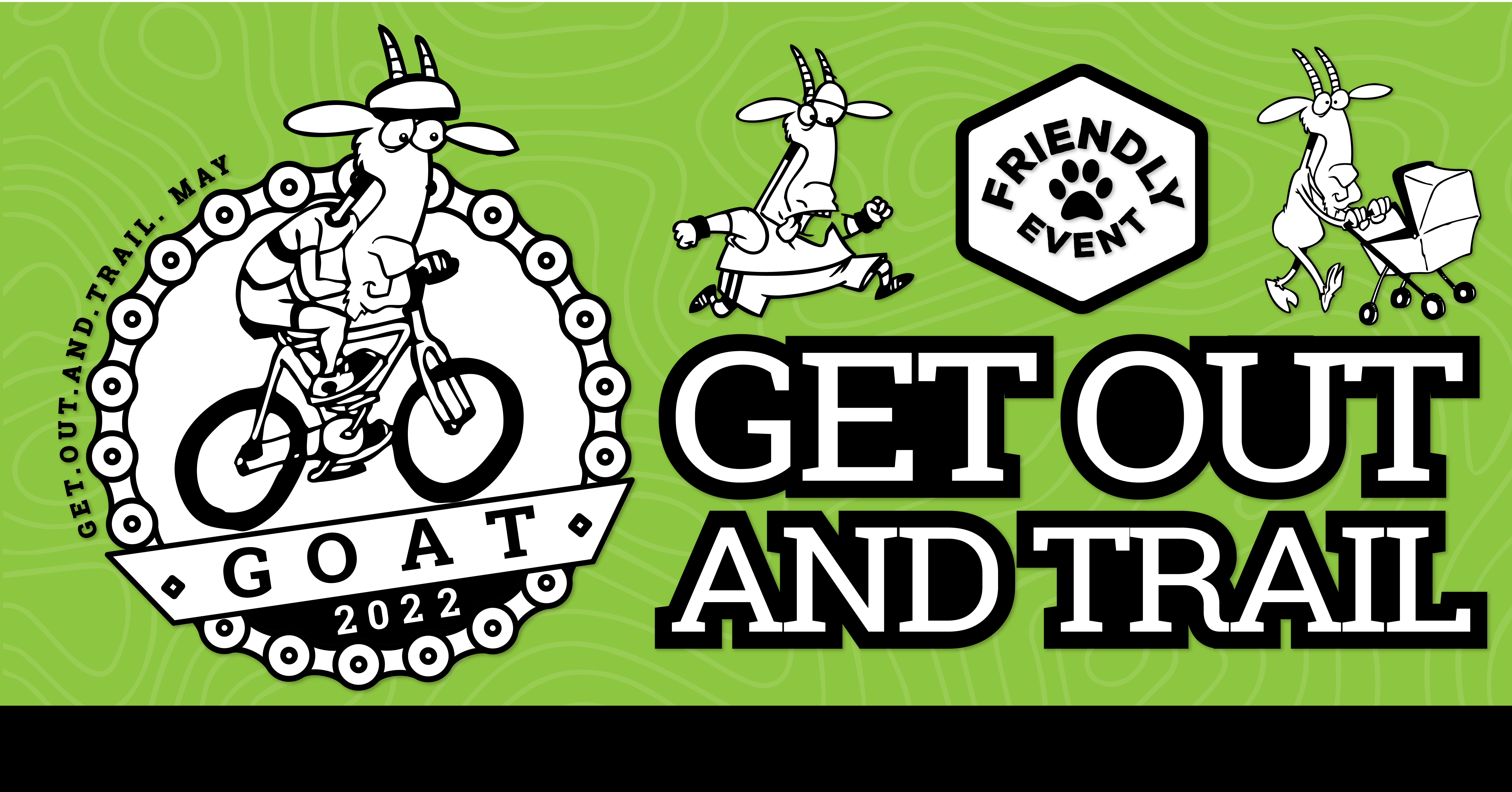 Officials encourage people to travel the trails on both sides of the Mississippi River from 9 a.m. to 1 p.m. on Saturday and to stop at the hosted GOAT Stops for refreshments and activities.
What is a GOAT Stop you ask? When you see the sign below, you can stop to enjoy refreshments and activities that are offered at the stop.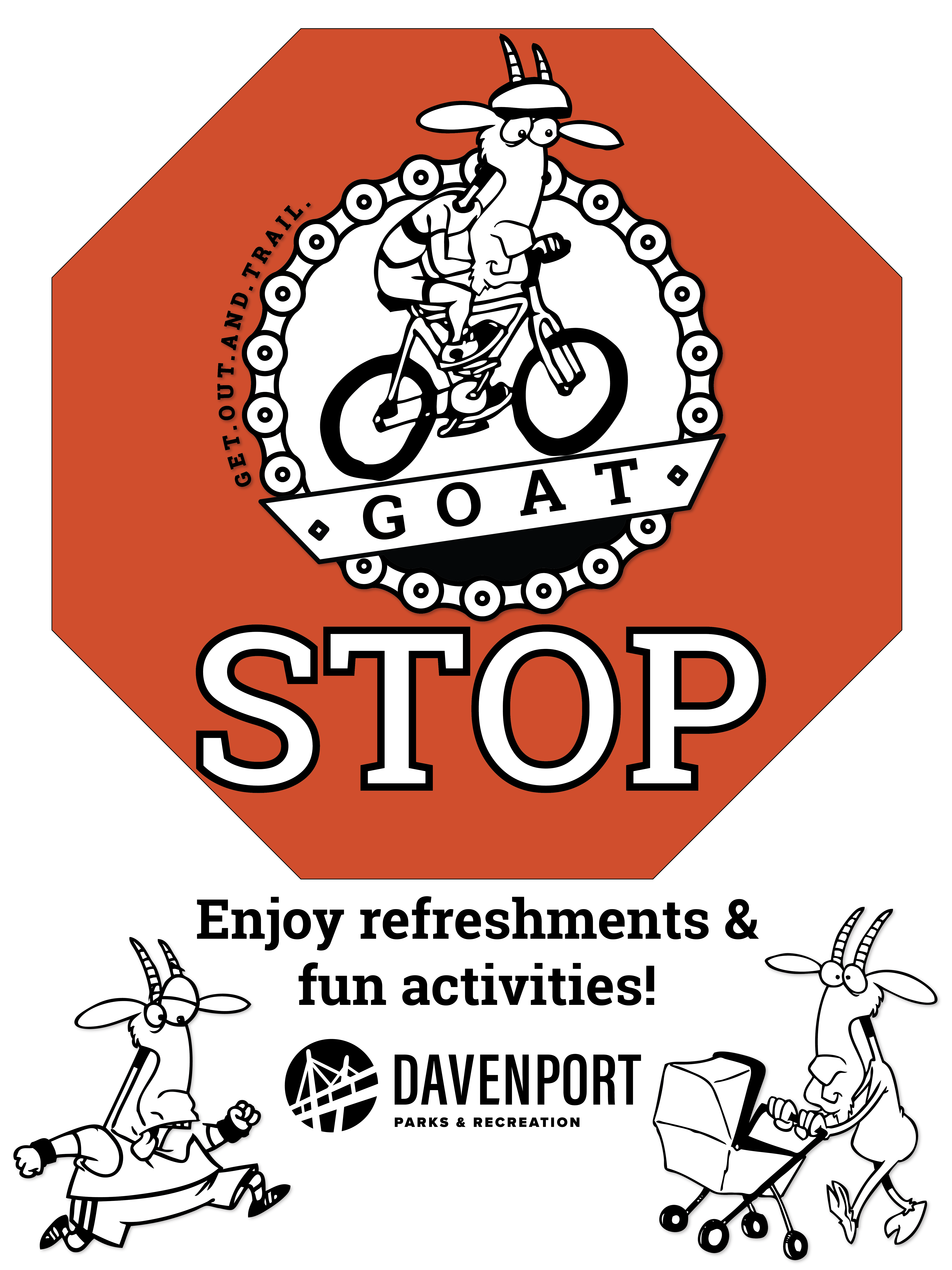 This is a free event, no registration is needed, and it is open to all ages.
Below is a map from the Davenport Parks and Recreation Department showing the trails, where stops are, and hosted stops.
If you plan to Get Out and Trail on your bike this weekend, officials do have bike safety reminders before you start peddling around Quad City trails, or anywhere for that matter:
Cyclists must ride single file on the right, pass on the left, and sound a warning upon the approach and passing of other users.
All dogs must be leashed and under control. Animal waste must be collected and disposed of properly.
Trail users should be no more than two abreast and individuals should not stand on the path to visit.
Respect all private property and other land around you.
Always wear protective equipment appropriate for your activity including helmets for cyclists.
Minors under the age of 12 must be accompanied by parents or guardians.
It's supposed to be pretty decent, weather-wise, on Saturday, so have fun exploring the wonderful trails in the Quad Cities this weekend as you Get Out and Trail!
Quad City Area Home With Waterslide, Stage & More Selling For $2.5 Million
This insane home for sale is just an hour away from the Quad Cities. Located at
26960 Sieverding Ridge in Bellevue, IA,
this beautiful home is what the realtor is calling "an entertainers dream". It has 4 bedrooms, 3.75 bathrooms, a 4-car garage, an in-ground pool with a 97-foot waterslide, a full lodge with a bar and stage, and so much more.
Troy and Tina Sieverding are the owners of the incredible home. You would find this listing on the
Dubuque Area For Sale By Owner website
, but the site is down. After a follow-up, they told us the house is back on the market and at a lower price of $2.299 million. Those interested in their home can get more information by
emailing the Sieverdings.
See what this gorgeous, $2.299 million home in Bellevue, IA looks like below.
New Coffee Truck Is Becoming An Essential For Clinton Residents
Clinton residents have a new option when it comes to coffee, but they may not get it in the same spot every day. Essential Coffee is the new coffee truck in town and it's becoming a daily essential for residents.