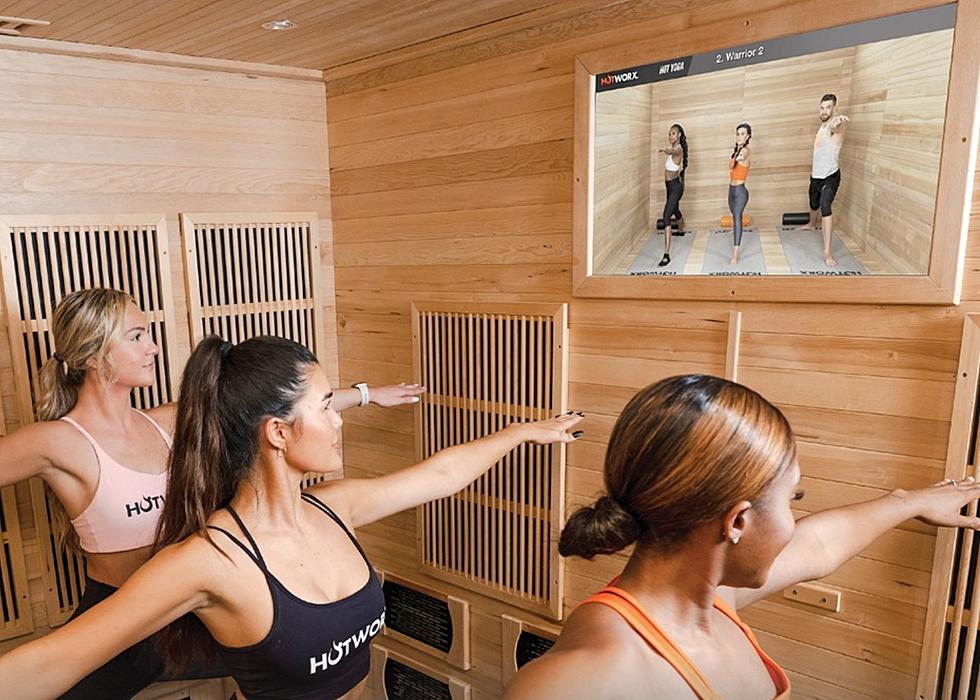 Get Sweaty And Fit At The Brand New HOTWORX Location In Moline
HOTWORX (Moline, IL) Facebook
Summer is here and it's time to get into shape!
HOTWORX is opening a new location in Moline on June 3rd. HOTWORX offers members virtually instructed infrared sauna workouts and is open 24 hours a day.
The new location is at 4103 44th Avenue in Moline. B100 will be broadcasting live at the HOTWORX Moline Grand Opening on Saturday, June 3rd from 12:00 p.m.-3:00 p.m. There will be goody bags for the first 50 attendees, as well as a bounce house, free infrared sauna workouts, complimentary chair massages, and a spin-to-win game.
HOTWORX Grand Opening Raffle
HOTWORX Moline has a huge grand opening giveaway that's valued up to $2,000, featuring items from Float Quad Cities, Jeff Beck M.D., Molly Maids, Honey and June Permanent Jewelry, Chaissing Nutrition, Kaily Calysn LMT/CPT, Homegrown Health, and a free one-year membership to HOTWORX. You can visit their Facebook page to see how to win it and what it includes.
Classes At HOTWORX
HOTWORX offers two types of exercise classes: Isometric Workouts and HIIT Workouts. Their Isometric Workouts are 30 minutes long and include:
Hot Iso (Isometric Compression Postures)
Hot Pilates
Hot Yoga
Hot Buns (Focused on the glutes)
Hot Barre None (Unique Ballet Workout without the Barre)
Hot Core (Abs, hips, lower back)
Hot Warrior (Advanced Series of Isometric Postures)
Hot Bands (Intense Total Body Resistance Bands Workout)
Their HIIT Workouts are 15 minutes long and include:
Hot Cycle
Hot Thunder (rowing machine)
Hot Blast (strength, cardio, and endurance)
You can keep up with the latest from HOTWORX Moline on their Facebook page or on their Instagram.
10 Ways To Beat Pollen Allergies
Those who struggle with pollen allergies know the struggle can be real. Runny noses, watery eyes, and pure misery are just some of the things that come with pollen allergies. Whether it's fall or spring in the Quad Cities, these 10 remedies can help combat those allergies and make you feel a lot better.
The 10 Best Lakes For Swimming In Iowa
Iowa may only have 34 natural lakes, but there are plenty of lakes for you to enjoy boating, fishing and even cooling off during the summer by going swimming. Here are the 10 best to check out.