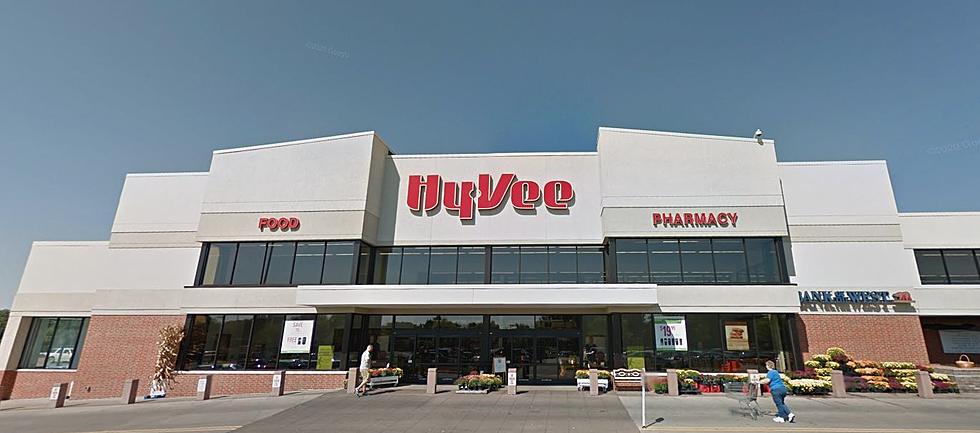 How To Get Your Product On Hy-Vee's Shelves In Iowa & Illinois
Google View
If you're a local business and want to grow by getting your product in one of the most popular grocery stores in the Quad Cities, then this is good news for you. Every quarter, Hy-Vee hosts its Best of Local Brands Summit, and the submission for the next summit kicks off next week.
It's exciting to see local brands from the Quad Cities get put on shelves not only at Hy-Vee stores in our area but at other locations throughout the Midwest.
On Thursday, Hy-Vee announced that it will host its next quarterly Best of Local Brands Summit in August to expand and enhance the product offerings at its more than 285 retail stores in Illinois, Iowa, Kansas, Minnesota, Missouri, Nebraska, South Dakota, and Wisconsin.
Since the Best of Local Brands summits began in early 2021, more than 125 new brands have been selected and are available to Hy-Vee customers.
The summit will consist of 15- to 30-minute virtual presentations from selected suppliers and will take place Wednesday, Aug. 2.
Hy-Vee will accept submissions for its Best of Local Brands Summit online starting Monday, June 12 at www.rangeme.com/hyveebestoflocal23q3 in the following categories of retail-ready products:
grocery
produce
deli
general merchandise
frozen
dairy
health and beauty care
The submission deadline is Monday, June 26.
ECRM and RangeMe are helping Hy-Vee source, qualify, and connect with suppliers. All product submissions will be made through RangeMe, an online product discovery and sourcing platform.
All meetings will be conducted through ECRM's virtual meeting platform, ECRM Connect. Suppliers not chosen for participation in this summit will still be accessible through RangeMe and may be reviewed by Hy-Vee again in the future.
These Are The Top 10 "Trashiest" Cities In Wisconsin
RoadSnacks
number crunched to determine the top 10 "trashiest" cities in Wisconsin!
QC "Nightmare On Zillow Street" House Is "Not For The Faint Of Heart"
A Davenport house listed on Zillow has a scavenger hunt for you to sift through.