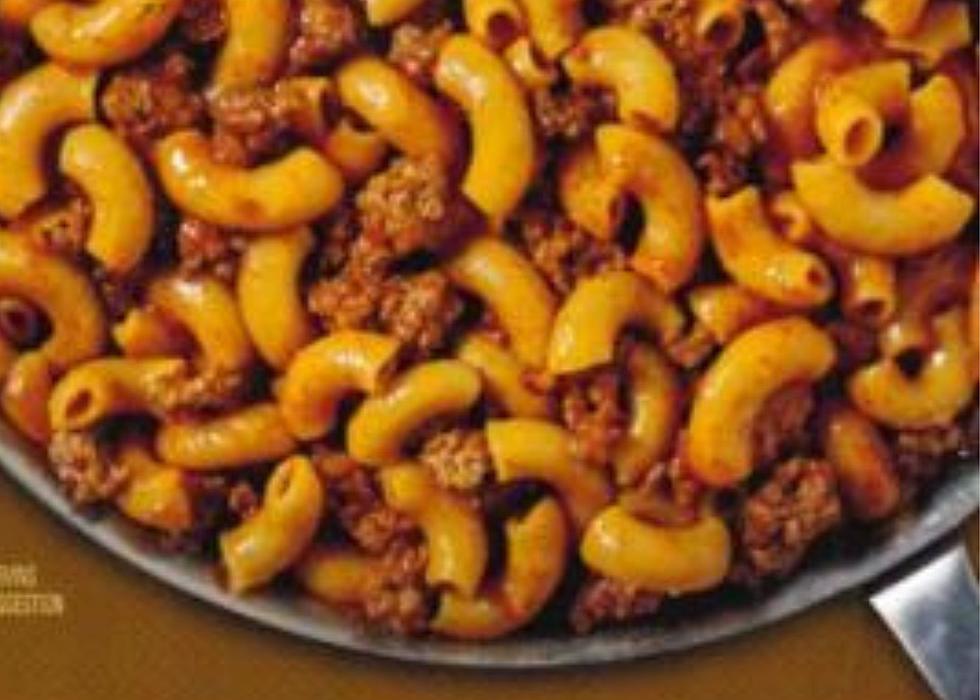 Hy-Vee Issues Voluntary Recall Of Skillet Hamburger Meal
Hy-Vee
A new voluntary recall from Hy-Vee impacts some of it's skillet hamburger meals.
According to a news release from Hy-Vee, the chain is recalling one variety of its Hy-Vee Chili Macaroni Hamburger Skillet Meal because of an undeclared dairy allergen in it.
The product was distributed to Hy-Vee stores and Dollar Fresh Market stores across Iowa, Illinois, Missouri, Kansas, Nebraska, South Dakota, Minnesota and Wisconsin. The recall is voluntary, there haven't been any confirmed reports of reactions related to the allergen. Hy-Vee was made aware of the problem on Friday and the recall was issued because the spice packet didn't have the dairy allergen listed on it.
It's not a sweeping recall but you should check your pantry. The only 'best by' date that's being recalled is: Best By FEB 08 24 Y18 (you can find that on top of the box) and it's for the 5.2 oz boxes. The UPC for the product is 0075450085520. The packaging is a cardboard box and looks like this:
And the back is like this:
If you bought the product and you have a sensitivity to dairy, you're advised to throw it away or you can return it to your local Hy-Vee for a full refund. If you have questions about the recall, you can contact Hy-Vee Customer Care representatives at (800) 772-4098 from 7:00 a.m. to 7:00 p.m. CT Monday through Friday, and 9:00 a.m. to 5:00 p.m. Saturday and Sunday.
Of course, if you think you might be sick, you should reach out to your healthcare provider.
Top 20 Surprising Facts You Didn't Know About Iowa
With all these interesting facts about Iowa, it's hard not to develop a newfound appreciation for the state. From their technological, medical, and environmental advancements, Iowa is leading the way in many fields and has a bright future.
Top 12 Things People Never Thought They'd Do as Adults
No one could have ever imagined that they would be doing any of these things when they were growing up. As a younger individual, you probably never wanted to go to bed early and thought you'd be a night owl all of your life, but as you grew up you started to fall into the habit of going to bed early. Many things affect our daily life as we grow up and cause us to change our habits.
Here is a list of 12 things people never thought they would do as adults, but ended up doing anyway.