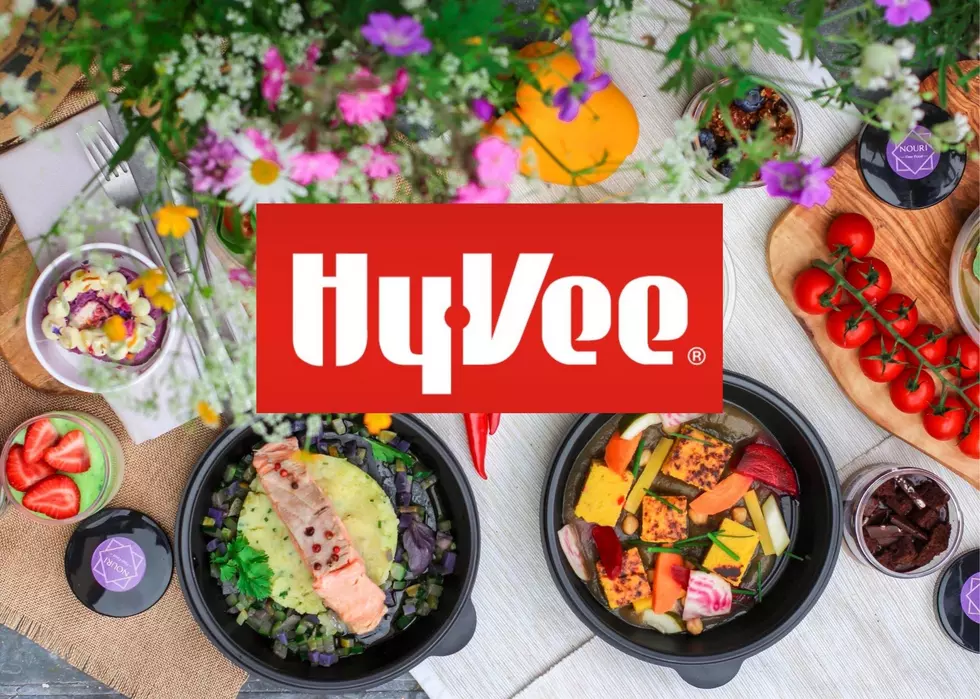 Hy-Vee is Ready to Help You and Your Kids Be Healthy This Summer
Hy-Vee Facebook/Unsplash
Summer can be a time of Little Debbie snacks and lemonade (at least mine were as a kid) but Hy-Vee wants to teach you and your kids about healthy options this summer.
But it's important to teach kids about healthy foods. Here are a few things they have coming up that you can get involved in.
Hy-Vee KidsFit Summer Bash
The Hy-Vee KidsFit Summer Bash will be this Saturday, June 4th from 9:00 a.m.-11:00 a.m. at select Hy-Vees (none of the ones in the QC, but you can go by the one in Milan, at 210 10th Avenue West. Here's the link to the Hy-Vees participating). Kids can get a Hy-Vee KidsFit Summer Fun Box that has summer activities, healthy snacks, and swag items.
Out of the Box, Into The Kitchen: A Virtual Cooking Camp
In July, a cooking camp for kids 5-12 will be held virtually with Hy-Vee dieticians. Kids will learn how to combine ingredients for a flavorful, nutritious dish. It's $20 and you can register here. The camps will be July 11, 18, and 25.
Kids In The Hy-Vee Virtual Kitchen Class
Each month, Hy-Vee dieticians will host a free cooking class for kids. There are classes for Little Chefs (ages 3-7) and Junior Chefs (ages 8+).
Kids Food Group Virtual Store Tour
Also free is the virtual nutrition store tour by Hy-Vee dieticians. This is designed to help kids learn the basic food groups with interactive trivia, games, and movement breaks. It's for kids ages 4+. You can register here.
Virtual Freezer Meal Workshops
Join your kid for this one as Hy-Vee dieticians teach families how to prep food ahead of time and save money in the process. These cost $10 and you can register here.
Virtual On-Demand All Pork Freezer Meal Workshop
In June, Hy-Vee dieticians will highlight ways to make 3 dishes: Italian Pork Tenderloin, Sweet & Spicy Pork Chops and Instant Pot BBQ Pork Ribs. You can register for the workshop here.
Here's to a healthy summer!
Have Your Dream Farmhouse Stay in this Artsy, Renovated Barn Airbnb in Iowa
An Airbnb outside of Ames, IA is a converted barn with a bed you have to see!
EXCLUSIVE: Take A Look Inside The New Daiquiri Factory In Davenport
The Daiquiri Factory is opening up its new location in downtown Davenport on Thursday, May 19th, 2022. We got an exclusive sneak peek inside the DaqFac's new location and Davenport's soon-to-be hottest spot for drinks and food.