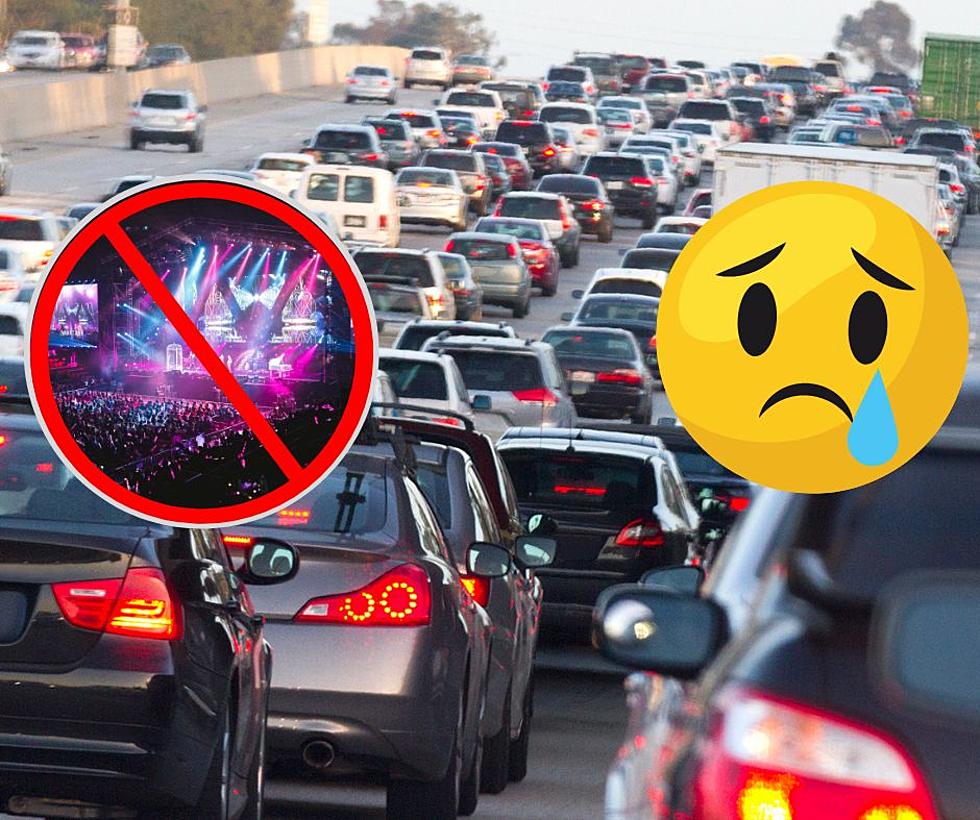 Illinois Music Fans Miss Big Concert Because Traffic Was So Bad
Horrible Illinois Concert Traffic
If you're hitting any big shows this summer, plan on leaving extra early because the traffic in Illinois is going to be horrible.
Have You Ever Missed A Concert In Illinois Because Of Traffic?
Unfortunately, for me I had that horrible situation come up one time. It was in the summer of 1987. My friends and I were heading to Poplar Creek Music Theater in Hoffman Estates for an Aerosmith and Guns N Roses concert. We were teenagers and had no idea how to get there. Our route was some two-lane back roads. There was so much traffic, we never made it to the show. That was a huge disappointment.
RELATED: Longest Traffic Lights In Rockford
It's Summer Concert And Construction Season In Illinois
It really seems like the two go hand-in-hand. As soon as the weather gets better, those orange cones immediately start going up. Then, it's a huge hassle to get anywhere. Of course, that's when all the big outdoor shows are going on. Thousands of fans to trying to get to the same venue. This year is already proving to be worse than usual if that even seems possible. Check out the latest problem.
Terrible Traffic Causes Illinois Music Fans To Miss Popular Concert
Well, here we go. A traffic jam for a big show was so bad, that fans never even got to see their favorite band on stage. The incident occurred at the Credit Union One Amphitheater in Tinley Park for a Ludacris and Janet Jackson concert. Of course, thousands of fans bought tickets. Unfortunately, the venue couldn't handle the crowd.
The fans were stuck in gridlock for hours. It took one carload almost two and a half hours to move just over a mile. Another guy, actually got out of his car to use a restroom in a business. There were many angry customers that evening. Make sure you leave plenty early for any shows this summer.