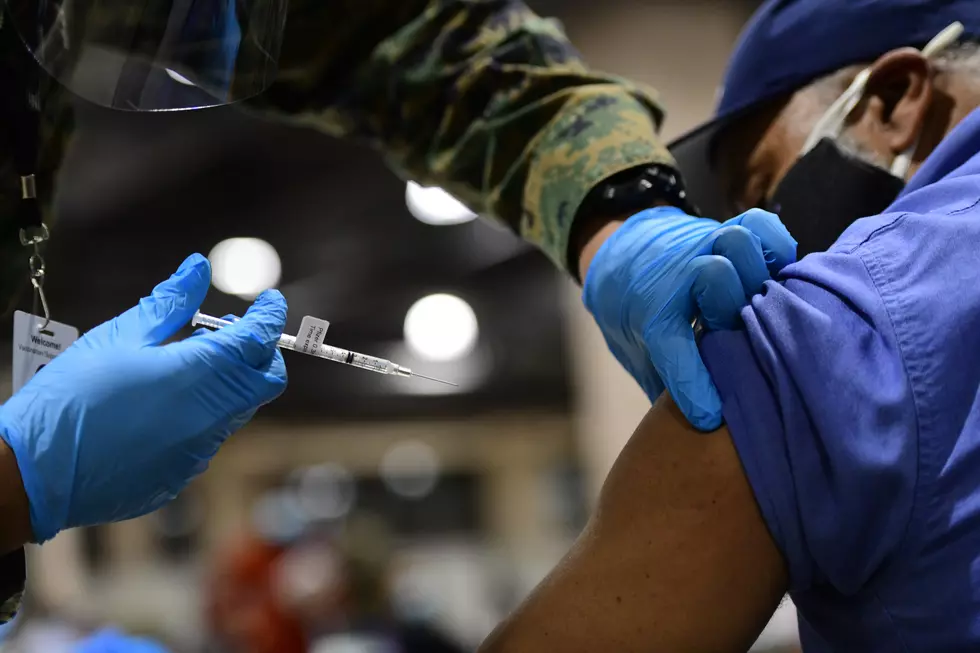 Iowa Expands Vaccine Eligibility to Everyone 16 And Up
Getty Images
It's becoming easier to get an appointment for a Coronavirus vaccine as the allotment to Iowa expands. But health officials note that as eligibility further expands today, getting one immediately is not guaranteed.
Websites like @IAVaccineAlerts on Twitter are helping too. I'm halfway there and will have my second shot in a couple of weeks. I had a sore arm, mildly blurred vision for a couple of hours, and an intermittent upset stomach for a day after my first one, so I expect side effects from shot #2 as well.
Iowa's New Now has reported that Governor Kim Reynolds will open vaccination eligibility to EVERYONE age 16 and older starting today, Monday, April 5.
President Joe Biden vowed to have all Americans eligible for a vaccine by May 1 and Governor Reynolds issued a statement hoping to put Iowa ahead of that. It looks like her projection is right on target. It's great news for those who want their shot in the arm. However, that is and was always on the condition that vaccine supply kept up with demand, and those seeking the vaccine are reminded that "eligible" doesn't necessarily mean immediately available.
Public health officials continue to urge those seeking their appointment to be patient, as each time a new group has been made eligible, there seems to be a very high demand and difficulty getting that appointment for the first few days due to continuing relatively low supply.
"Each time we've seen the shortage order change and we go to a different phase or add more folks to a phase, the initial few days, there's a high demand", said Sam Jarvis of Johnson County Public Health.
Vaccinate Iowa is another website providing information on how and where to get a vaccine.
LOOK: Answers to 30 common COVID-19 vaccine questions
While much is still unknown about the coronavirus and the future, what is known is that the currently available vaccines have gone through all three trial phases and are safe and effective. It will be necessary for as many Americans as possible to be vaccinated in order to finally return to some level of pre-pandemic normalcy, and hopefully these 30 answers provided here will help readers get vaccinated as soon they are able.