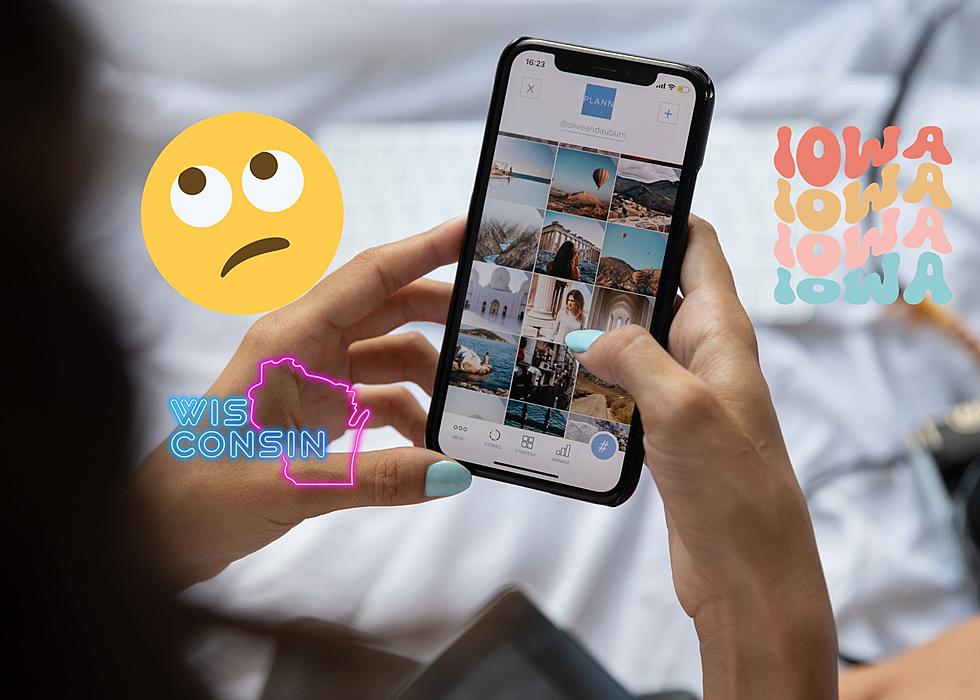 Iowa And Wisconsin Apparently Love This Annoying Profession
Canva
Turns out the Midwest ranks mid-level for the amount of people in this one very annoying job.
Social media has a lot of pros and cons. It's nice to keep up with the folks from my hometown and see what my friends and acquaintances are up to without having to leave my apartment. The cons are what it's created, on Instagram and TikTok especially.
The Influencers & Wannabe Influencers
I think, on the whole, the age of the influencer actually having much influence on us scrollers has passed. It doesn't seem like many people are using their influencer codes for different businesses they partner with. The people who actually garner a following and are full-time influencers (or "content creators") are one thing, but the people who don't have many followers and try to present themselves as an influencer are the annoying ones.
I would argue the wannabe influencers are the new MLM "boss babes".
Iowa & Wisconsin Don't Mind It Though
According to numbers crunched by Casino.org, Iowa and Wisconsin nearly tie for the amount of Instagram influencers we have per capita.
Iowa averaged 10.3 influencers per 1,000,000 residents, while Wisconsin only had slightly more at 10.6 influencers per one million residents. The good news I suppose is that they are among the lower numbers out of the Midwest states. Illinois has quite a chunk (probably because of Chicago) at 16.8 influencers per million residents.
That's a lot of influencer codes and Insta Lives.
Casino.org used Influencity to do their research, which focused on influencers who met this criteria:
Minimum of 10,000 followers
Minimum of 2.0% engagement rate (the industry average)
People 18 or over
'creator' account type
Verified accounts
Credible accounts
But still, Iowa, Wisconsin, and the rest of the Midwest are not the most influencer-heavy states, nor are we the most light. Lord only knows what TikTok influencer numbers look like.
Californians Moving To Wisconsin Are In For A Rude Awakening
Californians are leaving
the Golden State for what they think is a better life. It probably is compared to the craziness that happens in Cali, but they will be shocked when they find out what Wisconsin has in store for them.
Step Inside This Huge, Classic $30 Million Illinois Mansion
A $30 million mansion in Chicago is on the market and it's the definition of classic.