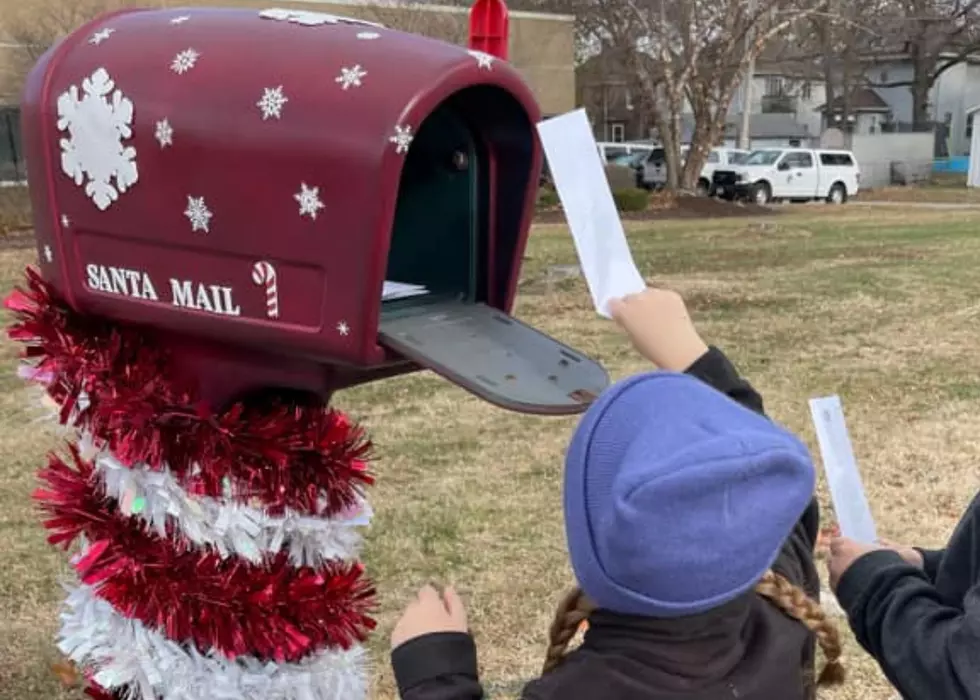 Kiddos Have Letters For Santa? Mail Them In Moline Today
Moline Parks and Recreation Department Facebook
Moline Parks and Recreation is ready to help your kids' letters get to Santa Claus but you need to mail them now.
If you think about it, the North Pole's mail system is likely ridiculously busy this time of the year so the earlier you can get your kid's wishlist/last-minute nice list plea to the man in the red suit, the better off you'll be. Moline Parks and Recreation has set up a Santa Mail mailbox that you can put a letter to Santa in. Your deadline to throw your letters into it is December 1st. 
On a side note: how cute is that mailbox? You'll find it outside of Moline Public Works (which is at 3635 4th Ave.)
The deadline for the letters is so soon because the elves are going to start mailing the letters on December 5th. There needs to be plenty of time for the letters to make it to the North Pole so you don't leave Santa like this:
The writing needs to be legible so you might have to write it down for your kiddo. Also, make sure you put a return address on the letter though so Santa can let you know ahead of time if your stocking will be full of coal (as mine definitely will be). It doesn't say anywhere if you get bonus nice list points for stickers or glitter.
You can keep up with the latest events and updates from Moline Parks and Recreation on their Facebook page here.
This Iowa "Bargain Mansion" Has Captured TikTok's Attention
A home for sale in Ottumwa, Iowa was featured in a TikTok because of it's size and it's very light price tag.
100 Interesting Facts About The Quad Cities You May Or May Not Know
The Quad Cities is filled with a very rich history. From inventions to crossing the Mississippi River, to American Presidents and Walt Disney, there are many facts about the Quad Cities that many people do not know. While there are many more stories and facts to share about the Quad Cities, you'll find in these 100 facts that all roads, somehow, lead back to the Quad Cities.