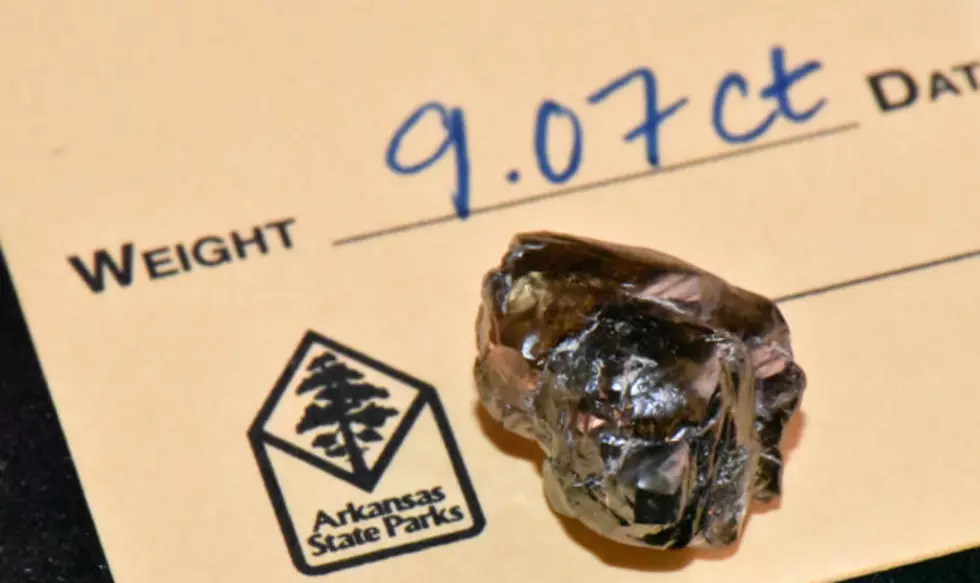 Man Finds 9-Carat Diamond at Crater of Diamonds State Park
THV11 via YouTube
Kevin Kinard and his friends went to Arkansas's Crater of Diamonds State Park with their supplies to do some wet sifting in search of diamonds.
After 10 minutes, Kevin decided to start walking some plowed rows. He picked up anything that looked like a crystal of some kind.
The 33-year-old had been visiting the park since he was in second grade, but never found a diamond.
Eventually Kinard picked up a marble-sized crystal that had a rounded dimple shape.

"It kind of looked interesting and shiny, so I put it in my bag and kept searching. I just thought it might've been glass," Kevin said.
Weighing in at 9.07 carats, Kevin found the second-largest diamond found at the park since it became a state park in 1972.
The only diamond larger than his was found in 1975, and weighed in at 16.37 carats.
Enter your number to get our free mobile app