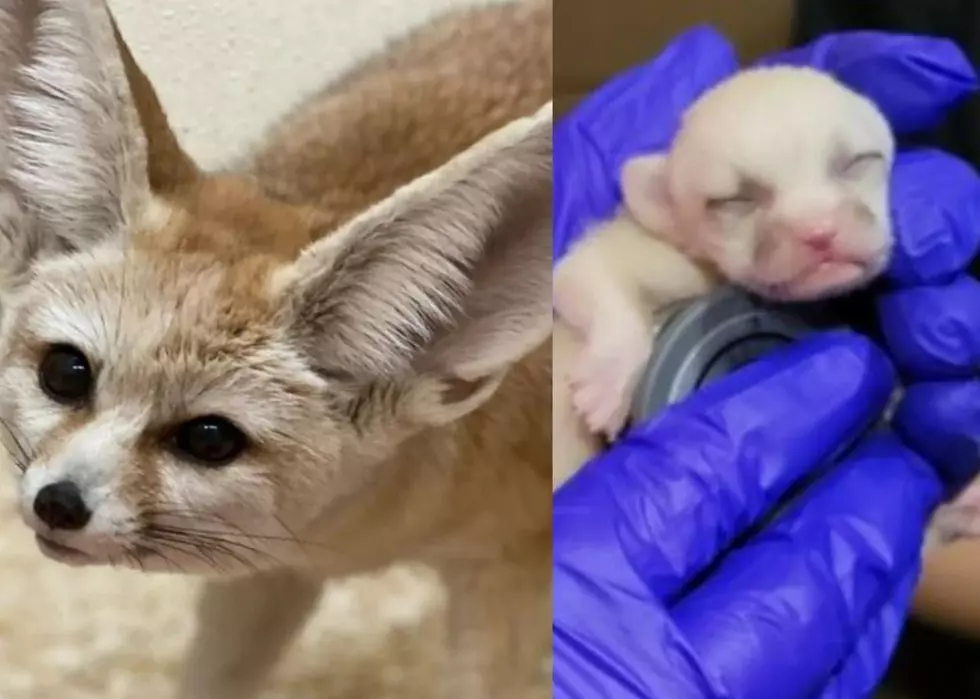 Daily Dose of Cute: Meet Niabi Zoo's New Baby Fennec Foxes
Niabi Zoo
Just over a week after opening for the season, Niabi Zoo has announced the birth of two Fennec Foxes.
The baby foxes (called 'kits') are the 8th and 9th Fennec Foxes born at the zoo. It's a boy and a girl, which marks the first girl Fennec Fox that's been born at Niabi.
Fennec Foxes are the smallest of all fox species and are also called "desert foxes" because they live in the desert areas of North Africa, and the Arabian and Sinai Peninsulas. They're nocturnal and those big ears radiate body heat to help the foxes stay cool. They have a wooly undercoat beneath their fur to keep them warm at night.
The two Niabi kits were born on April 12th to dad Carlos and mom Lidi, making both foxes first-time parents. According to the zoo, Lidi was confiscated by the U.S. Fish and Wildlife Service during an illegal animal transportation, while Carlos came from another zoo.
Niabi Zoo has teamed up with 40 other zoos to manage the breeding of Fennec Foxes.
Zoo Director Lee Jackson said in a release:
This cooperative breeding program helps not only assure that these beautiful animals will be here for zoo visitors to be inspired by. This is the third litter of Fennec foxes born here at Niabi, and they will be placed in homes at other zoos in coming months. We are excited to be able to make a significant contribution to the program. We look forward to continued success with this species.
Enjoy the cuteness of the zoo's newest little family members.
Flights From QC Restaurants You Have To Try
Flights are a trendy restaurant thing and they're really good when you can't decide what you'd like to try. Beers and wines are common flights, so we decided to find some you may not know about that are in our backyard!
Delizioso! You Can Now Visit QC's Tastiest Sicilian Restaurant
Mio Russo Sicilian Bar + Table has opened its doors in Bettendorf. The sights and smells (and reasonable prices!) of the food make it impossible to resist!