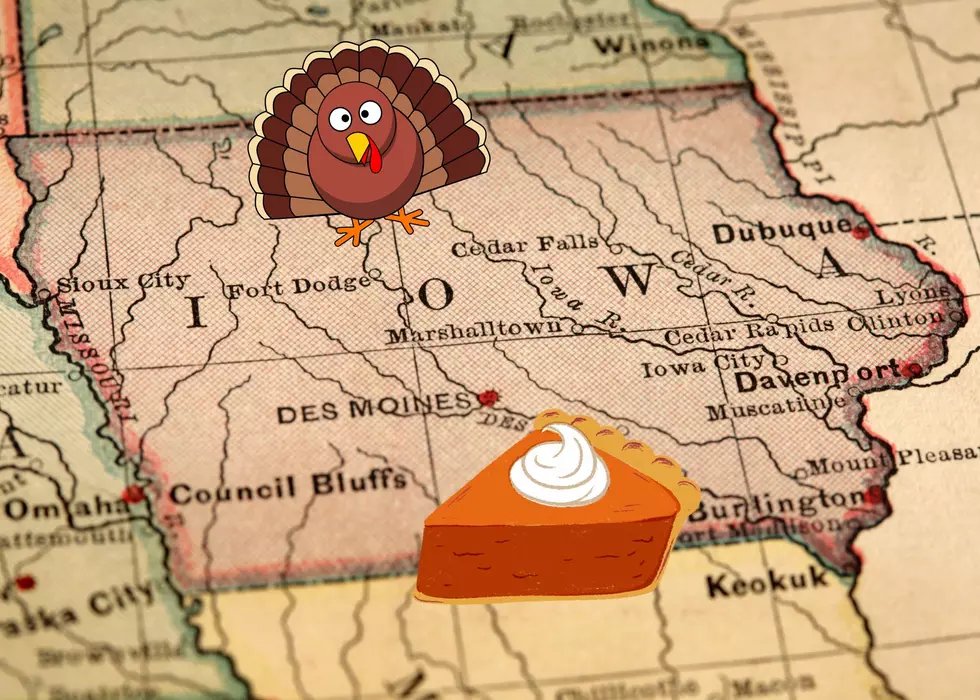 One Of America's Best Thanksgiving Towns Is Right Here In Iowa
Canva
Thanksgiving is right around the corner and one town in Iowa is ready for it.
Thanksgiving is probably one of the most overlooked holidays but it has wonderful food and thankfully, stretchy pants. It's when we have to mentally prepare ourselves for uncomfortable conversations with the fam at dinner (often involving booze).
Where to spend Thanksgiving is a question that comes up every year in my family. This year, we're going to my aunt's place in Atlanta. You want to spend the holiday somewhere that's definitely festive where your family will have a good time (or at least argue less).
Iowa Has A Perfect Town For Thanksgiving
The magazine Country Living selected 32 Best Thanksgiving Towns across the U.S. for where to spend Turkey Day this year. One of them is in Iowa.
Winterset, Iowa was named one of the best Thanksgiving towns in the U.S.
The inspiration for "The Bridges of Madison County", Winterset and it's covered bridges just scream 'fall', especially with the colorful fall foliage around it. Country Living's description of Winterset said this:
Winterset is the covered bridge capital of Iowa. Meander through the countryside to see these historic gems (which inspired the book and movie The Bridges of Madison County, starring Clint Eastwood and Meryl Streep), and don't miss the Iowa Quilt Museum. The town's other claim to fame is being the birthplace of John Wayne, and it has the only museum in the world dedicated to him.
From the QC, Winterset is about a 3-hour drive so it would likely be more than a day trip up there to explore the covered bridges and small-town charm. But it's exactly what got Winterset ranked as one of America's top Thanksgiving towns.
10 Best Places To Get Coffee In The Quad Cities
This list is 10 of the best places that you can only find in the Quad Cities. This list is in no particular order, but here are 10 of the best places to get coffee right here in the Quad Cities.
Barbecue, Pizza, & Beer-Illinois' Route 84 has Some Hidden Gems This Time of Year
Road trips aren't complete until you've stopped into some hidden gems along the way.