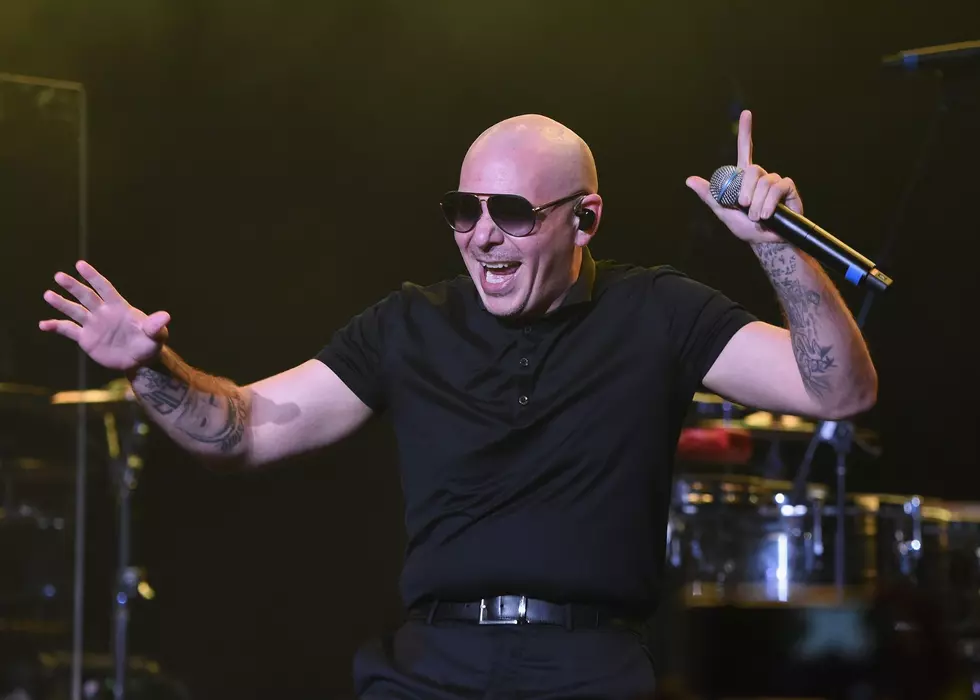 Pitbull Is Coming Back To Iowa For Another Fair Next Summer
Getty Images
Next July, an Iowa fair will host a headliner that those in the QCA are very familiar with.
If you missed the chance to see him at the Mississippi Valley Fair last summer, you're in luck. Pitbull will be making a return to Iowa in July at the Great Jones County Fair in Monticello, Iowa (about an hour and a half outside of Davenport).
Pitbull will be at the fair's grandstand on July 21st at 8:00 p.m. Tickets will go on sale this Friday.
It hasn't been all that long since we saw Pitbull take the stage at the Mississippi Valley Fairgrounds (did he say "Davenport, Illinois"?) Pitbull had originally been set to play the 2020 MVF grandstand but that's the year we don't talk about so he came back to headline the fair last summer and I definitely wish I had been here for that show.
Tickets for Pitbull at the Great Jones County Fair will be $75 and you'll be able to get them starting 11/25 at 9:00 a.m.
The fair's grandstand will also feature We The Kingdom and Jon Pardi. Tickets for those shows are on sale now.
Who Will Be At Mississippi Valley Fair 2023?
While there hasn't been a pop/rap act announced for our next MVF just yet, we do know that a staple of 90's alt-punk rock, Limp Bizkit, will be the headliner. So far, we know that the lineup also includes Jimmie Allen, Sam Hunt, and HARDY. Of course, we'll let you know when more grandstand performers are announced! Download the B100 app for those latest updates!
100 Interesting Facts About The Quad Cities You May Or May Not Know
The Quad Cities is filled with a very rich history. From inventions to crossing the Mississippi River, to American Presidents and Walt Disney, there are many facts about the Quad Cities that many people do not know. While there are many more stories and facts to share about the Quad Cities, you'll find in these 100 facts that all roads, somehow, lead back to the Quad Cities.
10 Best Places To Get Coffee In The Quad Cities
This list is 10 of the best places that you can only find in the Quad Cities. This list is in no particular order, but here are 10 of the best places to get coffee right here in the Quad Cities.