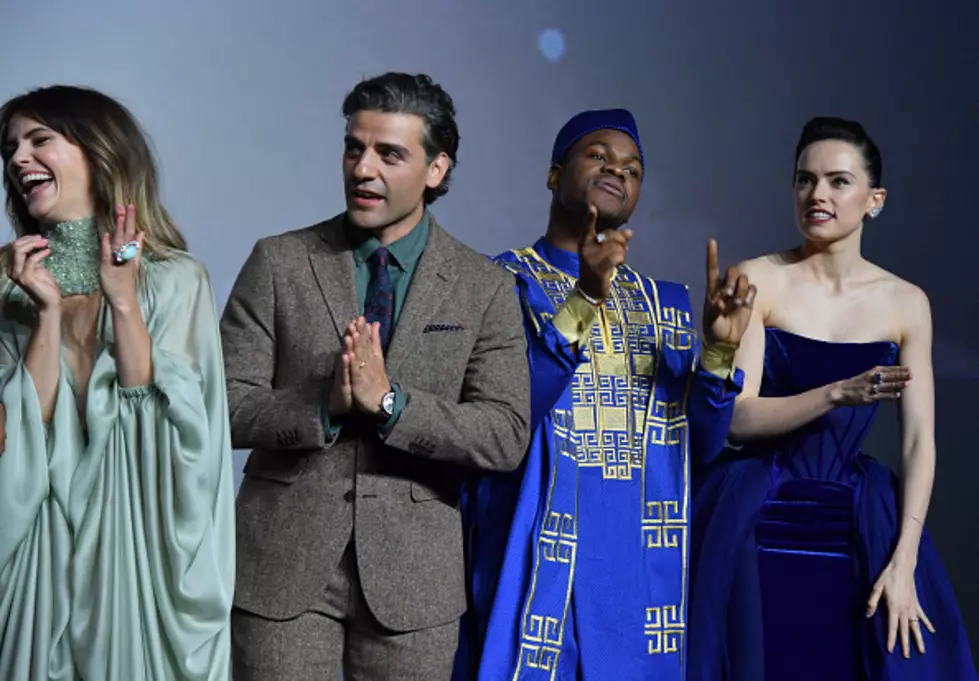 Star Wars Actor Ends 2019 With A Twitter War
John Boyega, best known for his role as Finn in the new Star Wars squeals, had some words to say to fans on December 31st  2019.
The Star Wars squeals have gotten mixed reviews from fans since The Force Awakens (2015) Sadly some fans have a hard time understanding that mistakes in movies aren't always the actors fault. Many actors from these squeals have been bullied, notably Kelly Marie Tran, who played Rose in The Last Jedi. After the release of the movie in 2017 she was targeted on all social medias.
It seems as though some fans can't make a distinction between fictional characters and the actors who play them, and that may be why John Boyega decided to start some twitter beef on the last day of 2019.
It all started on Instagram when someone posted about who they wished ended up together in the last Star Wars movie. Boyega comment a rather crude yet mostly harmless Joke about how Finn and Rey could be together. Most criticism came from the way he phrased it, but this lead to him going to twitter.
Fan outrage was flooding in, but Boyega decided to take it head on. He responded to multiple tweets with sometimes serious other times joking, and sometimes rude phrases. He also posted multiple Gifs. This again split fans, many were excited to see someone stick up for themselves and point out that Star Wars isn't real and as an actor he has a right to make jokes. Others were understandably upset at how rude the Disney actor was.
While I did find the joke a bit distasteful, I also do find myself agreeing with his take on fictional characters. Many actors face backlash for the characters they play, not because of their acting, but just because people don't like the character. That is dangerous. While it may be fun to imagine these worlds we must also keep in mind that these actors are real  people with real feelings.
If you don't like an actor, maybe don't @ them on twitter about it. Boyega ended 2019 with this tweet:
Enter your number to get our free mobile app