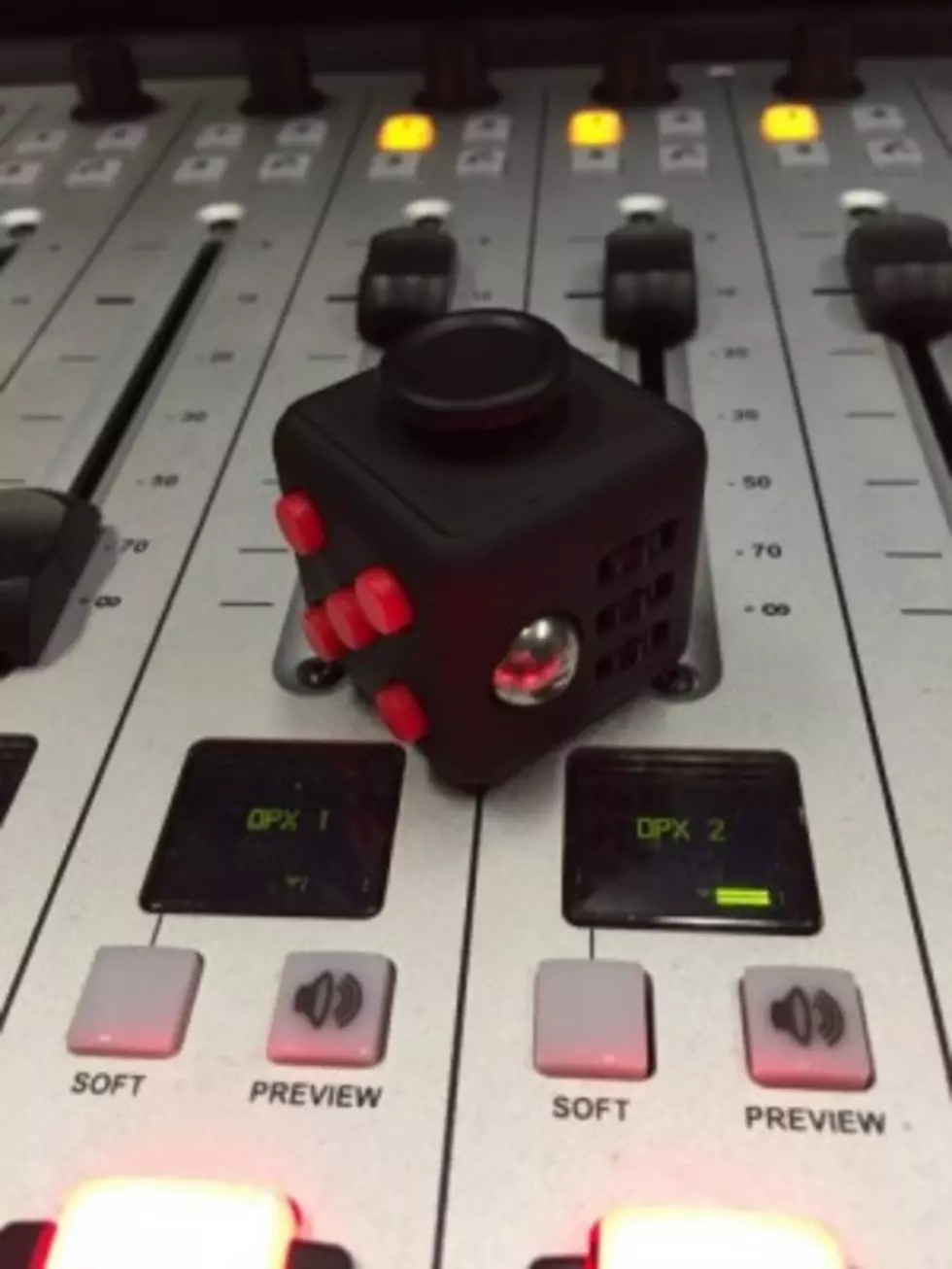 The Latest Craze In The Quad Cities Could Actually Help You Pay Attention
Wes Jordan/TSM
It's a craze that's sweeping the Quad Cites, if not the nation. It's those fidget devices. These things are about as hard to find as a Hatchimal, but not as hard as one of those Classic Nintendos.
I've seen them online. One of the guys in the office ordered special Chicago Cubs fidgets. There are 2 different fidgets, a cube, and a spinner. The spinner is probably the most popular using four skateboard bearings. The cube has buttons that users can push and balls that move. The cube makes clicking noises where the spinners are quiet until you drop it on the floor or it hits something. Some teachers are letting students use the spinners in class because of their benefits for kids who have trouble focusing. Check out the story from WQAD.com here.
I set out Monday morning to find one if not both. I asked on Facebook (search Wes Jordan) where I can find the fidgets. I was told they are a little bit on the hard side to find. I was told Hyvee's have them as well as local Walgreens. I also learned there's a kiosk at Northpark selling them, but there's a bit of a up-charge for these devices. I found a cube at Disk Replay at Northpark. This thing is awesome. I myself have trouble focusing. I was amazed on my drive into work this morning. I also got a spinner for my daughter. She hasn't put it down since. Maybe now I won't annoy Joni and my other co-workers in meetings as much. Nahhhh!