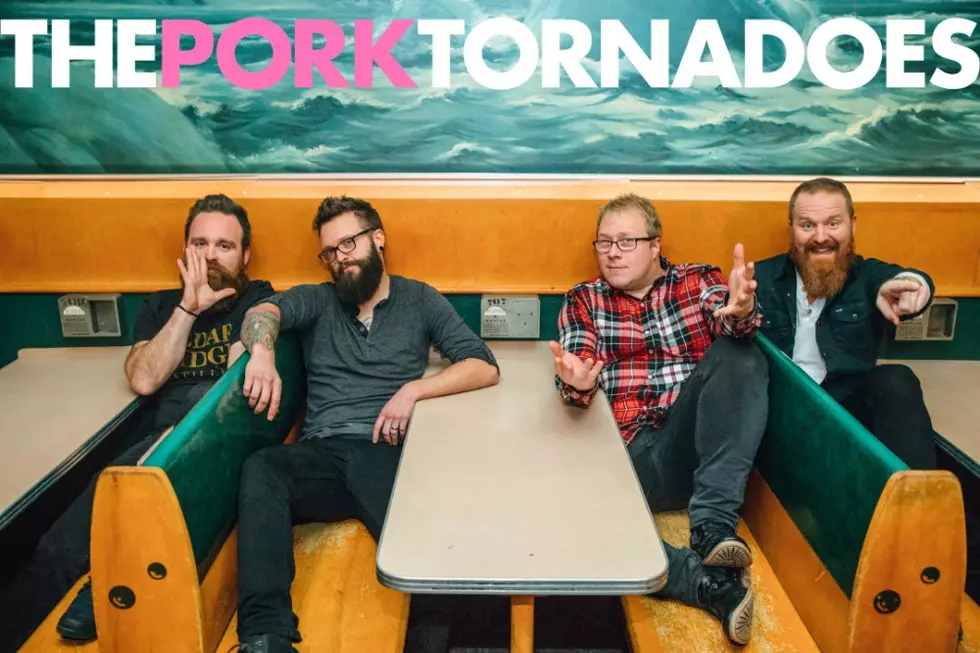 Iowa Cover Band, The Pork Tornadoes, Coming To Davenport
Rhythm City Casino
I love that concert announcements are becoming a thing again. The Midwest's most popular cover band is coming to Davenport this May. They have a very unique name and that are super awesome in concert. The Pork Tornadoes are making their Quad Cities debut this May.
Rhythm City Casino Resort announced on Thursday that the Midwest's most popular cover band, The Pork Tornadoes, will be hitting their stage on Saturday, May 8th at 8 p.m.
I graduated from the University of Northern Iowa in Cedar Falls, which is where this incredible group was founded. I've seen The Pork Tornadoes in concert before and they put on one hell of a show. They put their own twist on pop songs played here on B100 from artists including Taylor Swift, Katy Perry, Justin Timberlake, Lizzo and Beyonce. They also do awesome covers of songs from The Killers, Coolio and Phil Collins.
The Pork Tornadoes has not only a huge following in Iowa and throughout the Midwest, but around the world too. Their debut EP peaked on the Apple iTunes Pop charts at #20 and was streamed over half a million times in 2020.
The Pork Tornadoes have had viral success with having 5th-most viewed cover of Chris Stapleton's 'Tennessee Whiskey' on YouTube. Their cover on YouTube has been viewed over 5 million times.
Tickets for The Pork Tornadoes show at the Rhythm City Casino Resort go on sale today (Friday, March 12) at 10 a.m. Tickets are priced at $25 for the first five rows. Those who purchase those tickets will also get early entry. General admission tickets go for $17.
You can be purchase tickets online, by phone at 844-852-4FUN, or in person at the Market gift shop inside Rhythm City Casino Resort. Tickets must be purchased in sets of 2 or 4. This show will be social distanced.
Iowa's Second Oldest Bar