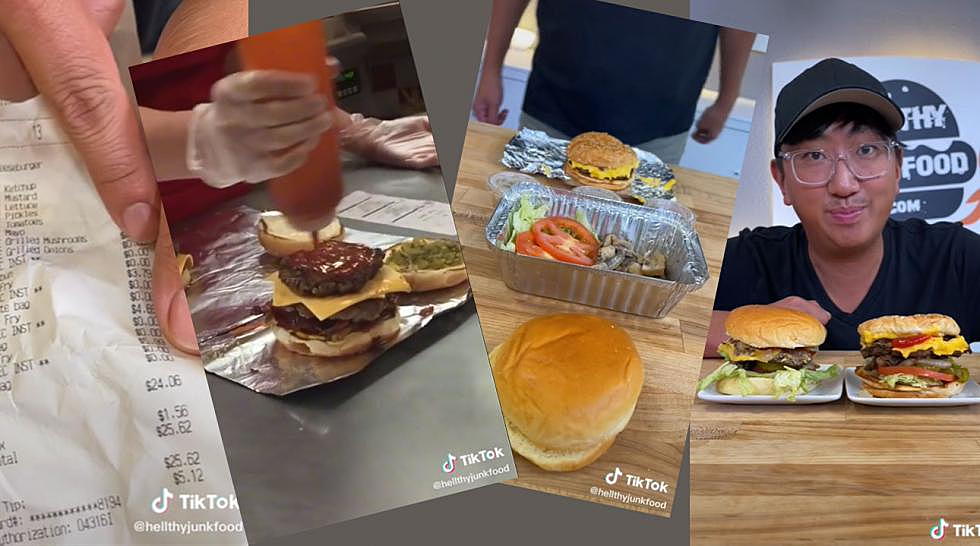 This "Five Guys" Hack Turns One Burger into Two
TikTok via @Hellthyjunkfood
I, like many, was very excited to hear that the burger chain, Five Guys, was coming to town.
Then was bummed out when it turned out to be just a rumor...then was excited again when it was happening...then bummed when it was a rumor.
It was a roller coaster of emotions for a few years.
Then it became reality on Utica Ridge in Davenport and we rejoiced!  But no matter what...people will try to gain the system.  For better or for worse.
A life hack can be defined as any trick, shortcut, skill, or novelty method that increases productivity and efficiency in everyday life. Life hacks are tricks or skills that solve common problems with simple solutions. They are often taught through DIY websites and videos on social media platforms like YouTube or TikTok. Some of the most popular categories of life hacks include organization, computer/internet, self-care, cooking, cleaning, and more. Life hacks are easy to learn and use since they generally require simple materials that you already have at home or in your office drawer.
But some include restaurant hacks.
This TikToker figured out that he could take a double cheeseburger and ask for an extra bun (it already comes with 3) with some extra condiments for you to split with your buddy.
I feel like this is something that will get shut down eventually. (ie: no free buns) But if lifehacks are your thing let us know how it works.
Quad City Pumpkin Patches
It's pumpkin pickin' time in the Quad Cities. Pumpkins make great fall decorations and they are obviously fun to carve. If buying a pumpkin at a store doesn't cut it and you want the full experience of a pumpkin patch, we have the full list of pumpkin patches throughout the Quad Cities. If we are missing any local pumpkin patches,
email us here.
Answers to 25 common COVID-19 vaccine questions
Vaccinations for COVID-19 began being administered in the U.S. on Dec. 14, 2020. The quick rollout came a little more than a year after the virus was first identified in November 2019. The impressive speed with which vaccines were developed has also left a lot of people with a lot of questions. The questions range from the practical—how will I get vaccinated?—to the scientific—how do these vaccines even work?
Keep reading to discover answers to 25 common COVID-19 vaccine questions.