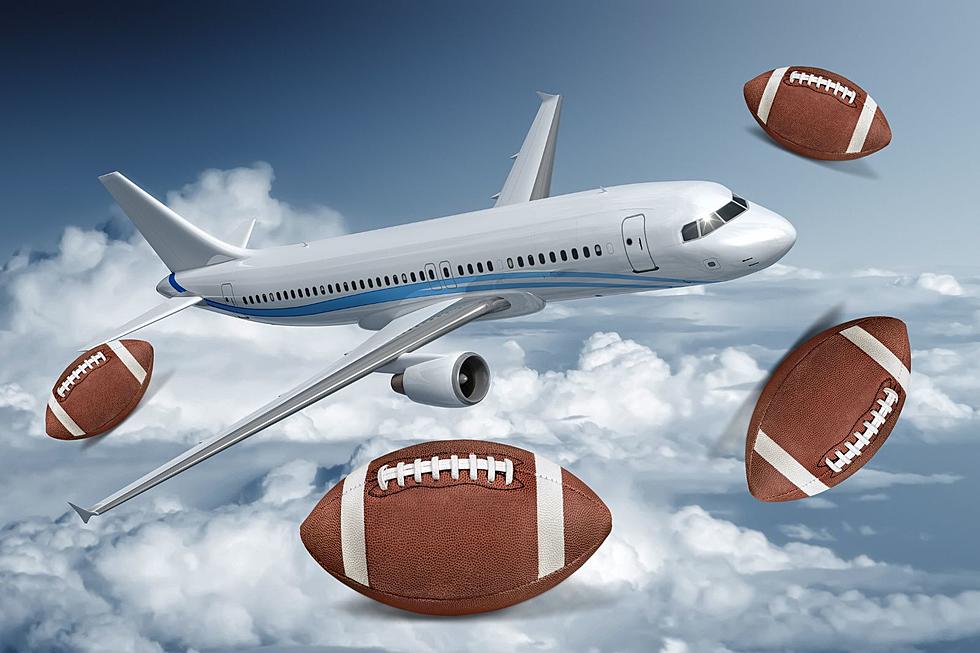 Watch Footballs Get Thrown Out Of Airplanes In Eastern Iowa
Canva
I don't know what they are drinking at the airport in Eastern Iowa, but I want to try it. Whoever keeps coming up with these ideas to throw stuff out of an airplane for fun needs a raise, too.
In the spirit of football season, the small airport in Clinton, IA is once again letting pilots and bombardiers toss footballs out of their planes to win a trophy. For you, it's one awesome site and a fun Friday activity.
They Are Tossing Random Things Out Of Planes In Clinton
Back in June, I told you how the Clinton Municipal Airport was letting pilots and bombardiers toss screaming rubber chickens out of planes to try and hit a target on the ground. Similar to me, you also thought that was the coolest idea in the world.
Since June, they've let planes toss out other interesting items and I apologize in advance for not letting you know.
In July, pilots and bombardiers in Clinton played what I assume is the highest cornhole game in the world when they tossed bags out of planes. In August, the Clinton Airport did a flour drop with pilots and bombardiers.
To end the month of September, it's footballs.
Football Bombs Away!
Tonight, Friday, Sept. 22nd, you can watch pilots and bombardiers toss footballs out of planes to try and hit a target. It's also free to attend.
Starting at 4:30 p.m. at the Clinton Municipal Airport, pilots and bombardiers will be dropping footballs from their planes onto a target.
Prizes will be awarded to the closest and furthest away (love it) from the target. No entry fee to participate or to watch the awesome activity.
Plus, food will be available for purchase and everyone is welcome. Just when you thought there was nothing to do in Clinton. I beg to differ.
Which Flowers Thrive in the Quad Cities
Top 10 Highest-Rated Restaurants In Davenport According To Yelp
To determine the top 10 highest-rated restaurants in Davenport, we turn to
Yelp
. Yelp tells us exactly which restaurants in Davenport people think are the best. If you're looking for the best places to eat in Davenport according to ratings and reviews from people in the Quad Cities, this is the list for you.