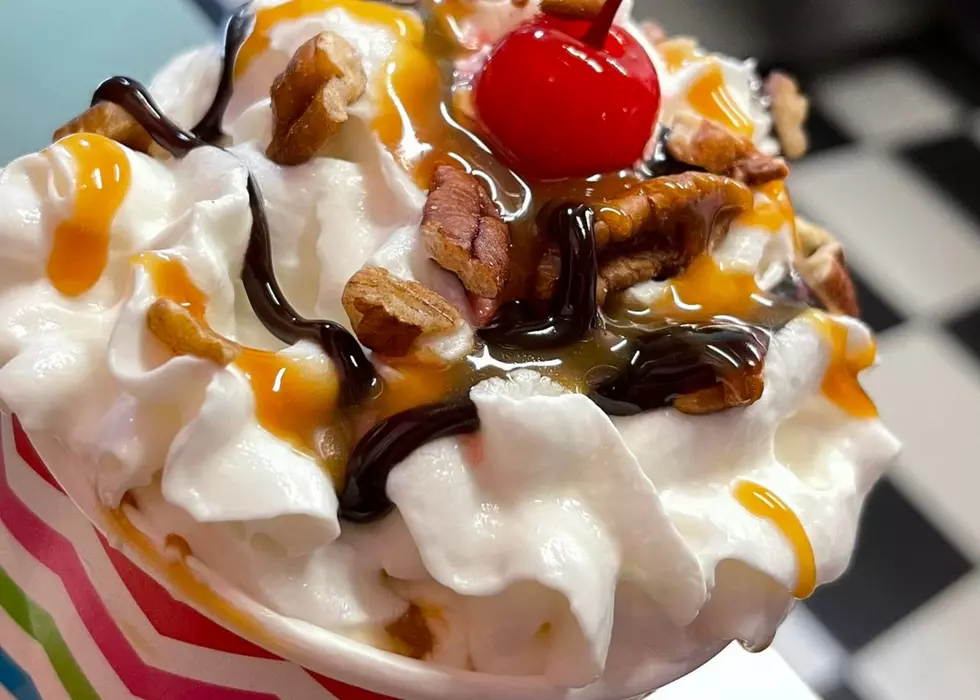 New Soft Serve Ice Cream Shop Is Now Open in Eldridge
Twists Soft Serve Facebook
There's a new place to satisfy your ice cream cravings in Eldridge.
Twists Soft Serve has opened its doors at 110 S. 9th Avenue in Eldridge. They have a menu that includes more than ice cream cones. They also offer milkshakes and their special 'Twisters' (which are like a thicker milkshake made with ingredients including Reese's, Oreo's, Butterfingers, etc.) They also have sundaes, like the Turtle Sundae here:
Hours
Twists Soft Serve is open every day except Monday. Their hours are from 2:00 p.m.-9:00 p.m. You don't have to get out of your car either. They have both a drive-thru lane and a walk-up window.
Twists Soft Serve had hoped to open in early August but ended up opening its doors a couple of weeks ago, right before Labor Day weekend. So if you're not yet ready to let go of summer or soft serve ice cream sounds exceptionally delicious, you have a new local option to check out. Here's their menu:
Twists Soft Serve is far from the only new food offering in Eldridge this year. The town has had its share of new food offerings this summer alone. Back in June, the Bubble Mobile was launched by Bubble's Tea & Coffee House in Eldridge to sell boba tea on wheels. At the end of May, The Granary Coffee House + Brewery opened in Eldridge.
You can keep up with the latest updates from Twists Soft Serve on their Facebook page here.
A Tiny Iowa Town Has A Massive $1.2 Million House You Can Buy
What looks like a beautiful cabin in Wisconsin is actually a massive home in a tiny Eastern Iowa town. The home is on the market for $1.2 million and is located in Calamus. Take a look inside this massive home located in this tiny Iowa town.
Are These the Best Giant Pretzels in the Quad Cities?
Here are some of the best giant pretzels in the Quad Cities