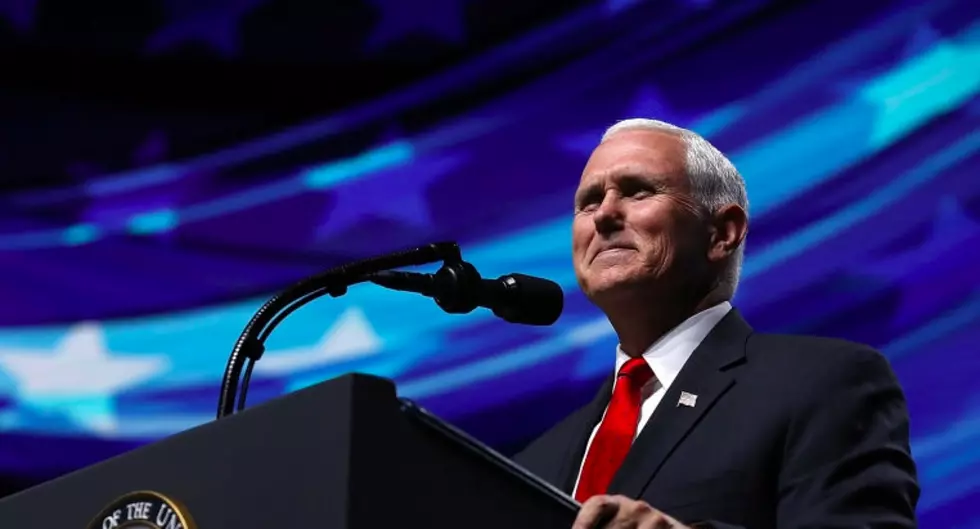 Vice President Pence to Return to Iowa; Open to the Public
Justin Sullivan/ Getty Images
Vice President Mike Pence is coming to Iowa to promote President Donald Trump's tax cutting agenda. He wont be in the QC, but he will be close enough... He will visit Des Moines next week.
He'll be at the Community Choice Credit Union Convention Center's grand ballroom at 1 p.m. Aug. 15. The event is being promoted by America First Policies, a non-profit group established to support Trump's policies.
Pence's speech is open to the public and doors will open at 11 a.m. Reservations can be made at the American First web site.
Apparently the White House digs Iowa. Pence was in Cedar Rapids in July to promote the administration's efforts to reduce taxes and improve the economy.
Trump stopped in Peosta, in Dubuque County, in late July to talk trade, politics and job training. He promised "things would get better" for Iowa farmers.