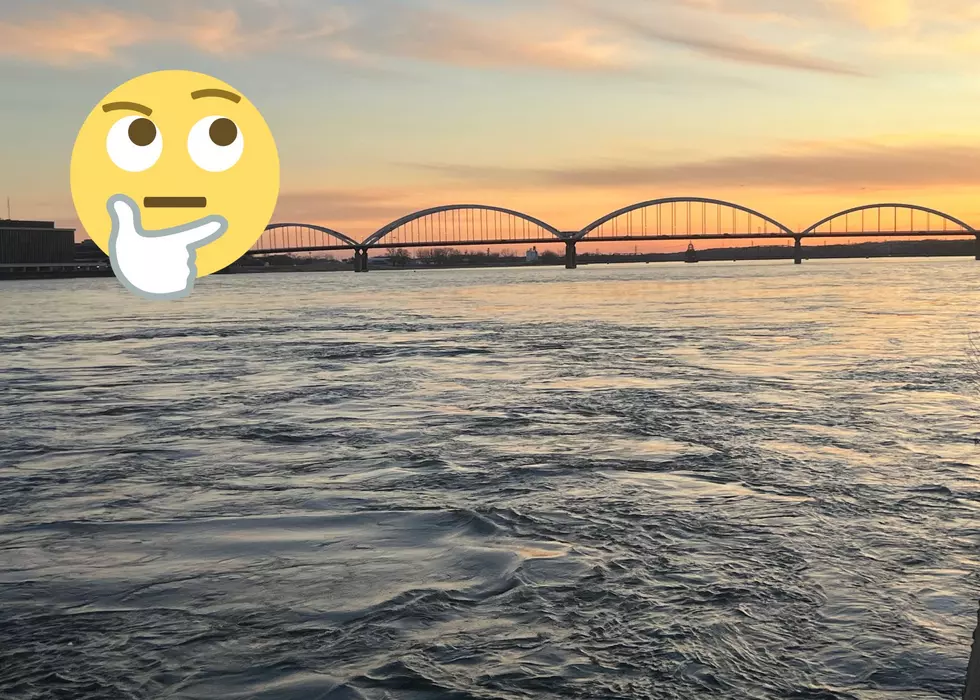 What's The Longest River In Iowa? If You Said Mississippi You're Wrong
Sarah Stringer/Townsquare Media
Living right on the Mighty Mississippi River, it's easy for us to think that this would be the longest river in Iowa, right? Wrong.
The Mississippi River is definitely a huge river. It is the second-longest river in North America, according to the National Park Service. It runs from the northernmost point of Lake Itasca all the way down to the Gulf of Mexico. The part of the river delta I'm from, at Memphis, has been extremely low lately and it's greatly impacting barges and the supply chain. It's also why you will see fewer river cruises docked in Davenport.
The Longest River In North America Goes Through Iowa
Longer than the Mississippi River by a mere 100 miles is the Missouri River. It runs from the Rocky Mountains and does eventually drain into the Mississippi River. According to World Atlas, the river's watershed drains a region of over 500,000 square miles that encompasses part of 10 U.S. states and 2 Canadian. The Missouri River stretches about 2,340 miles on the border with Nebraska.
The largest river that flows across Iowa is the Des Moines River. But even the length of that river is just 525 miles, making it at least four times smaller than the Missouri & Mississippi Rivers.
The "Grand Divide" River
Chariton River is a short river in the state, just 218 miles, that eventually goes into the Missouri River. But it has a unique feature: all of the rivers and streams to the west of it flow into the Missouri River. All the ones to its east go into the Mississippi River. That's why it's called Missouri's "Grand Divide".
You Can Book These Adorable Cabins In Starved Rock State Park
Getaway, a chain of cabins, has opened up an outpost in Starved Rock State Park. See the pics of the cabins!
Where's The Abercrombie? This Illinois Mansion Looks Just Like An Abandoned Mall
A sprawling mansion in Saint Charles, IL looks just like an abandoned mall or ritzy office space.