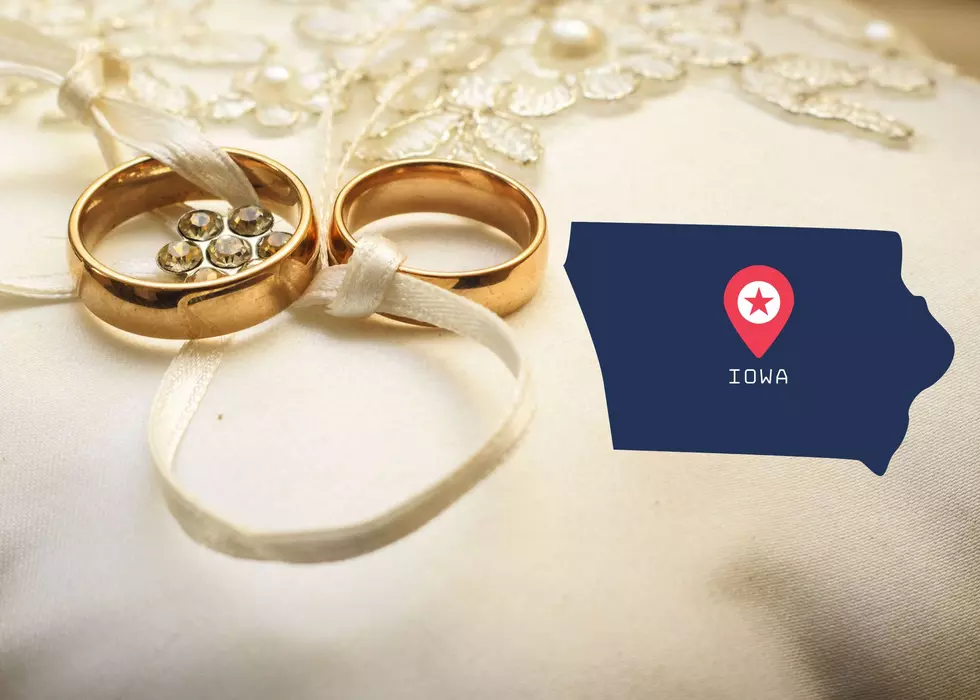 You Don't Need A Marriage License To Be Legally Married In Iowa
Unsplash
Did you know you can actually be married in Iowa without obtaining a marriage license?
Wedding planning can be extremely stressful. Out of all of the brides I have known, they all stress out to some degree about the cost, the vendors, and/or the list of things that they must do before the ceremony, including formalizing the union by getting the wedding license from the state.
But, unless you just really want the Insta selfie with the marriage license, that last part isn't something you have to do if you want to be considered legally married.
How Is It Legal Without The Marriage License?
It's not exclusively sharing a bank account or sharing a closet. It's called common law marriage. Not all states observe it, but Iowa does. But, there are 3 main factors that must be met to consider a union to be common law marriage.
There's an agreement that the people are married. According to Iowa Legal Aid, there has to be some kind of agreement that the two people are married. You need evidence that you're married, like wedding rings, listing the other person on insurance documents as your spouse, and filing tax returns as married persons.
The couple must live together continuously as spouses. There isn't a time minimum on this but it's more than just occasionally or spending weekends together.
The couple must present themselves publicly as a married couple. To keep a common law marriage going, the couple has to refer to their other half as their spouse. One person cannot consider themselves to be married when the other person isn't on board.
It can get tricky though. Iowa Legal Aid says that just because you and your spouse might consider yourselves to be in a common law marriage, it's actually up to the legal system to decide whether or not you are (which would likely happen if there was a divorce).
But it can give you the same rights as a "regular" married couple. University of Iowa says that a common law marriage can give a person the right to claim property of their deceased spouse.
You Can Book These Adorable Cabins In Starved Rock State Park
Getaway, a chain of cabins, has opened up an outpost in Starved Rock State Park. See the pics of the cabins!
Which Flowers Thrive in the Quad Cities