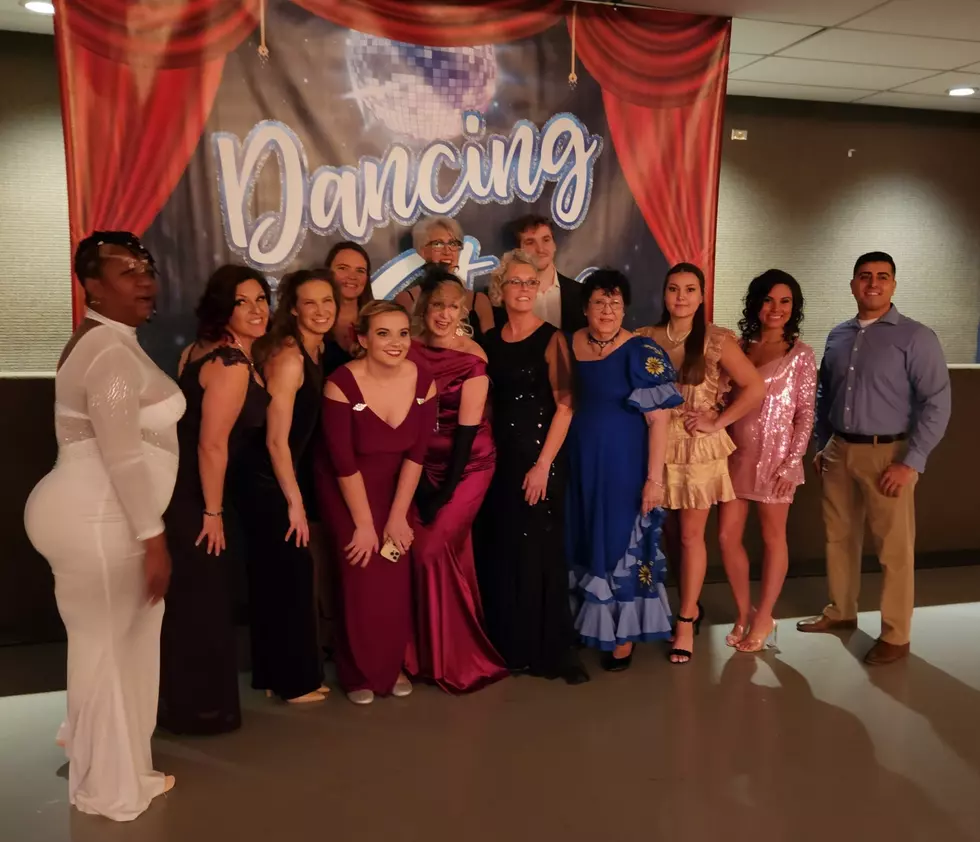 5 Life Lessons I Learned From Trying A Ballroom Dance Competition
Sarah Stringer/Townsquare Media
I did a ballroom dance competition for charity and I learned some lessons along the way.
This week, I competed in Dancing With The QC Stars, which is a local ballroom dance competition that's much like the "Dancing With The Stars" TV show. Local "stars" pair with professionals and learn a dance from the show, competing to raise money for a charity of our choice. Because I've been a pet person for my entire life, I chose the Humane Society of Scott County. A portion of the proceeds from votes for me went to the organization.
I was thrilled to win the competition but even happier to help the shelter animals and learn some lessons in the process. So here are 5 life lessons I learned in the competition and weeks leading up to it:
1. Always Do What Scares You
I'm no stranger to a dance floor or stage but I was so proud of everyone who competed who wasn't used to either. Cheering them on was just as fun as dancing. It's a vulnerable thing to get in front of people and dance but all of them did it and they were fearless in doing it.
2. You'll Meet Cool People When You Least Expect It
It's a good reminder that you don't get to choose when you meet people who stick with you, like significant others or new besties. By putting yourself out there with stuff like this and meeting all kinds of different people, that's what can happen.
3. Perfection Is Overrated
After years of performing and dancing, I really went into this with a certain standard for myself. But over the 8 weeks of prep that went into it, my mindset shifted and I eventually figured out that it's just all about creating art and having fun.
4. Always Stay Coachable
I had somewhat of a knowledge of dance styles but I knew from day one since I had no idea what I was doing with a partner on a ballroom floor. But definitely always stay open to taking advice from people who are knowledgeable and you can trust during the entire process.
5. Dancing Is Good For The Soul
It's a cardio workout but it also just feels good to move. You may feel silly or like you might make a fool of yourself on the dance floor. You won't. Because you don't care what anyone thinks of you anyway.
Thank you to everyone who supported me and all of the dancers in Dancing With The QC Stars!
100 Interesting Facts About The Quad Cities You May Or May Not Know
The Quad Cities is filled with a very rich history. From inventions to crossing the Mississippi River, to American Presidents and Walt Disney, there are many facts about the Quad Cities that many people do not know. While there are many more stories and facts to share about the Quad Cities, you'll find in these 100 facts that all roads, somehow, lead back to the Quad Cities.
This Twitter Account Is Renaming Everyday Objects And They're Hilarious
We found this hilarious Twitter account called @TheCorrectNames. The account took photos of objects and animals and gave them the "correct name." We couldn't help but laugh when reading through these.
We wanted to share these funny new names with you, so here are 50 things that have been given the "correct names."
(WARNING) Some may be inappropriate.